We had a lovely first day of winter here.  We celebrated by going to see a play, opening gifts, and having friends over for a feast.  So glad the days are lengthening again!
Kaia's favorite gift this year has to be her skates.  She can't wait to get to the skating rink to give them a try.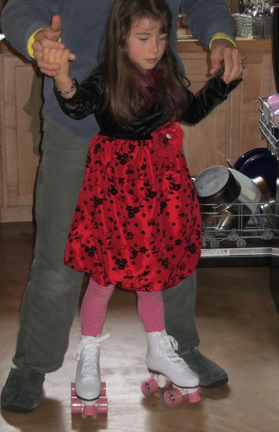 Leif finally got these wooden toys that I purchased over a year ago from Clickity Clack on Etsy.  They were sanded, had patterns burned into then, painted with water colors, then sealed with a beeswax varnish (the trees have winter on one side and spring or fall on the other).  His favorite thing to do with them is push them around in his new dump truck.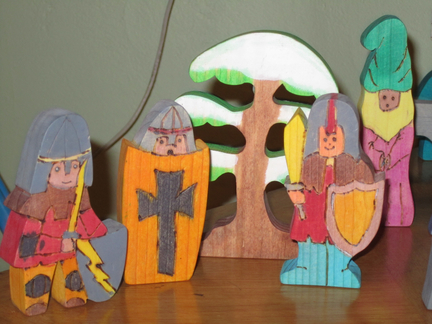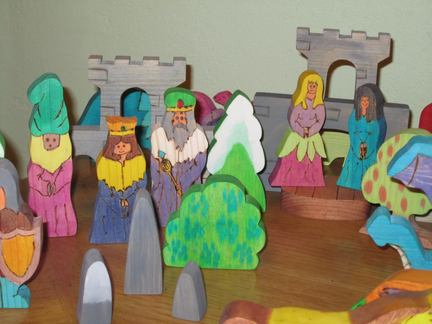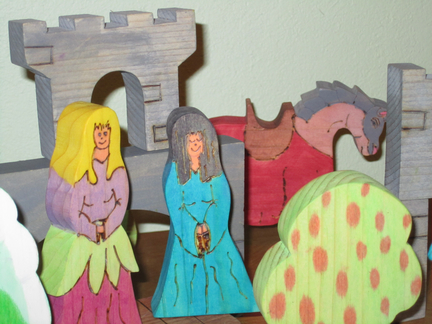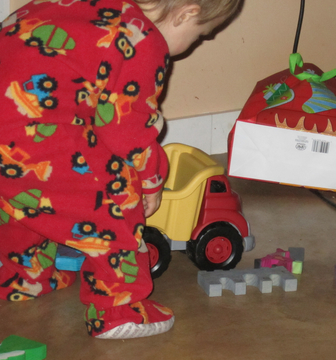 Toby got a new hat: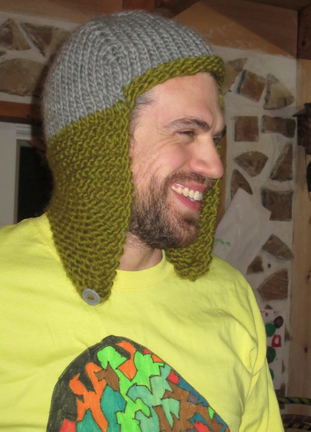 And we had a wonderful dinner (of which I forgot to take pictures) and fabulous yule log for dessert. (Recipe from Tenacious Lace).
Such a beautiful day!!