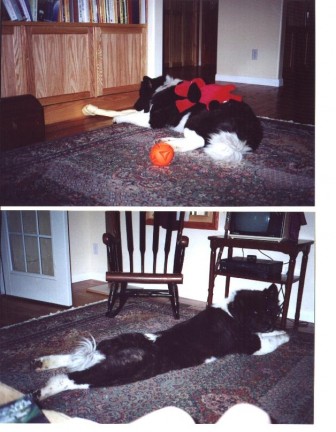 I got Suki from a rescue when she was about 1 1/2 years old. Â I didn't know a lot about her back story except that she'd been turned into the rescue twice by families who said they just didn't really want her anymore. Â I promised her that I'd stay with her to the end. Â My sweet Suki passed away this evening after 14+ great years. Â She was a fierce and loyal companion with a mind of her own.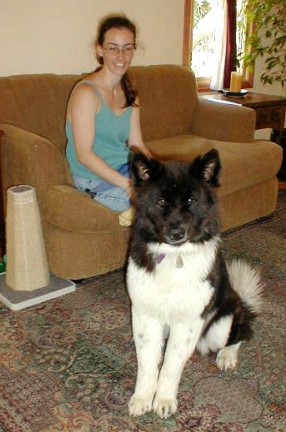 I picked her up from a rescue 6 hours from my house. Â After the long drive home she bounded into the house, ran into each room, and then jumped on my bed and peed. Â I'm not sure if she was just super excited to finally be home or if she was getting me back for the long ride in the car.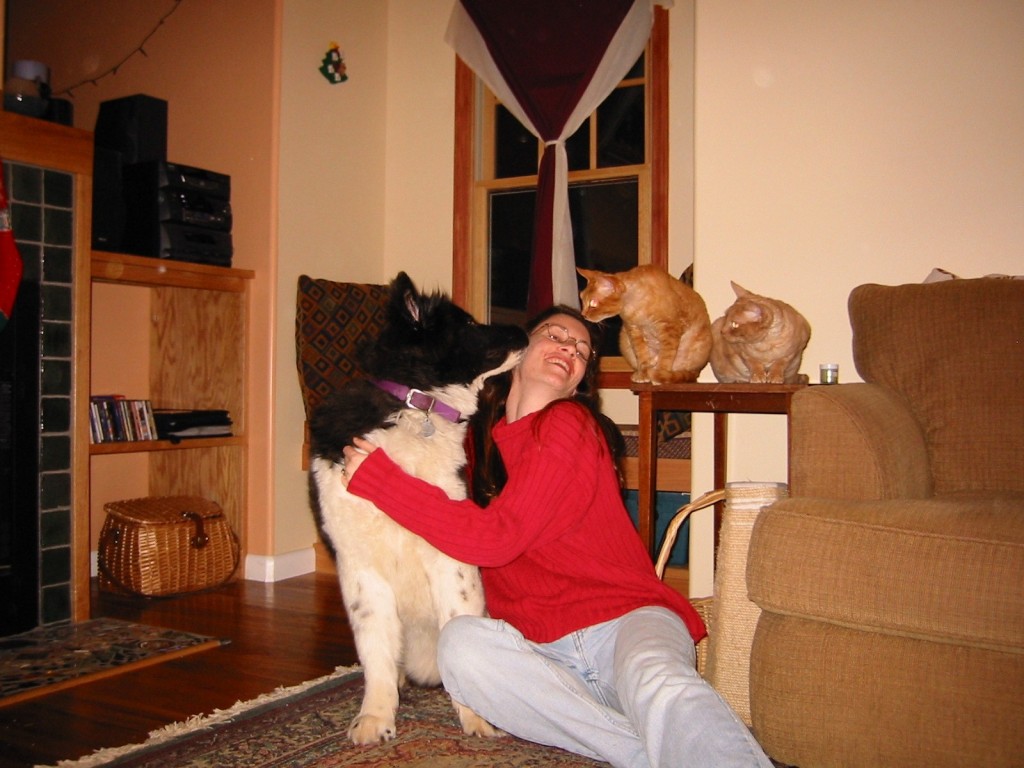 Soon after I got her, a friend lent me his book on training Akitas. Â I'd skimmed it a bit and left it on the table so we could start our training soon. Â The next morning I woke up to find the book shredded on the floor…. Suki had never torn up anything before and never did again! Â She just wanted to make sure I understood that she didn't need any training. Â She would walk to her own beat.
One of Suki's favorite games when she was younger was to steal your socks or underwear as soon as you jumped in the shower and run off with them. Â She was a stealth little thief!
She also had this toy that was actually a stress doll… one of those things you beat on when you are stressed and it would scream (Weird, I know). Â Well, Suki took it from Toby and claimed it as hers. Â She loved to carry it into our room at night and chew on it so that it would scream "YOUR DRIVING ME CRAZY!!!" as we were sleeping.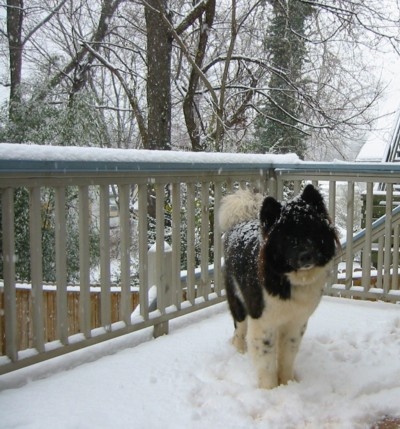 Suki was a bit of a puppy until she was probably  7 or 8 years old.  She finally started to mellow out a bit.  The kids took advantage of that and would dress her up.  Sometimes it was just to keep her warm in the winter.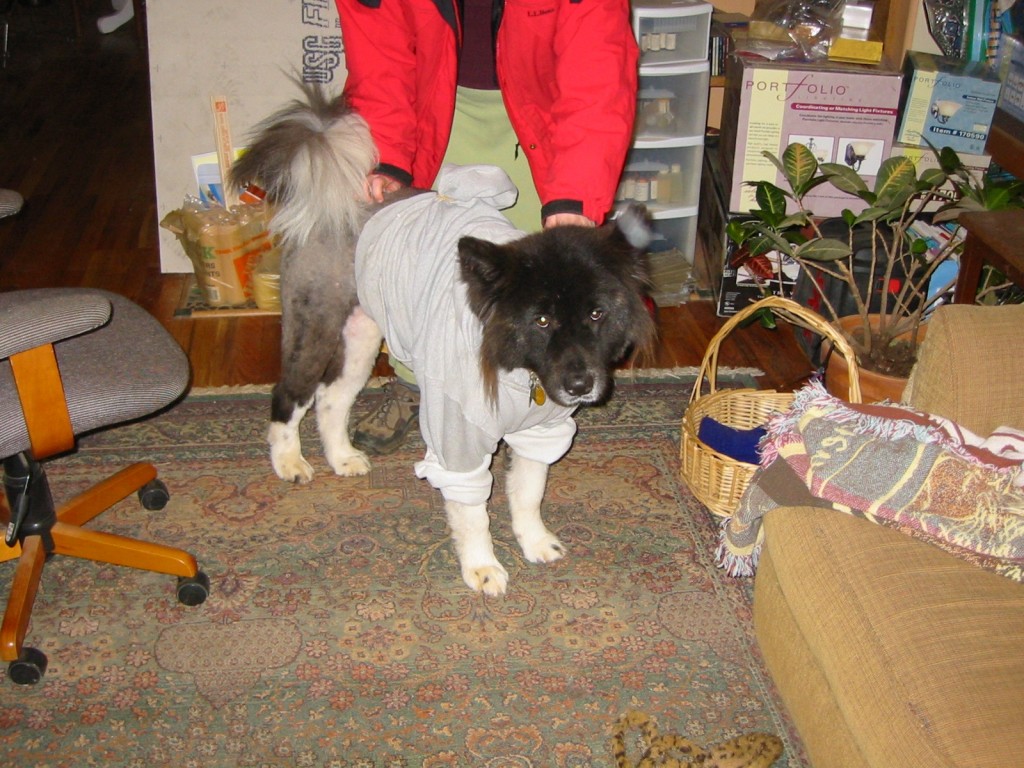 Sometimes it was because she looked so cute in hats.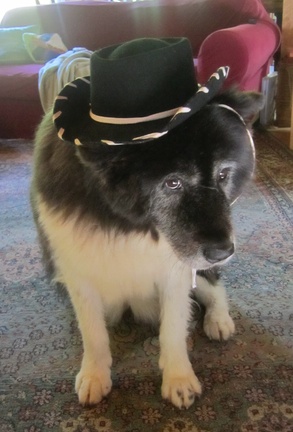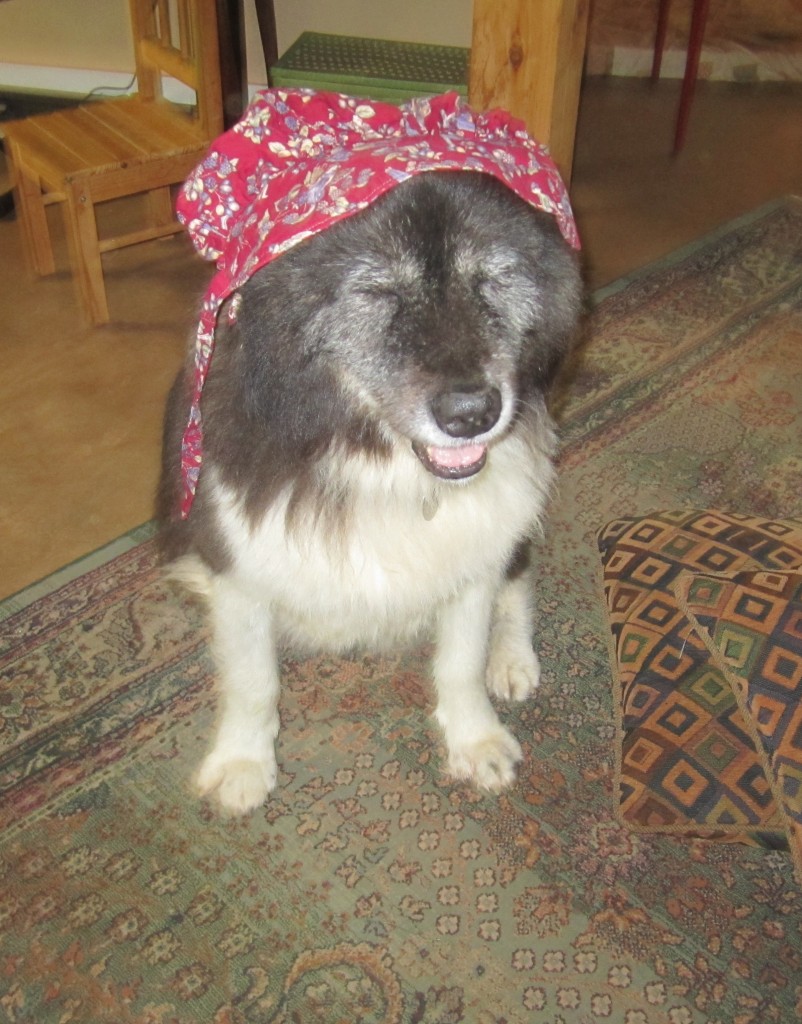 Dearest Suki, I hope you are now at peace. Â I hope your heaven is full of squirrels and chew treats, underwear and all of your favorite things. Â I love you and will miss you dearly!