This weekend, we hopped on the ski lift at Beech Mountain Ski Resort… our tornado ride into the wonderful land of OZ!
The theme park was started in 1970 by Grover Robbins (who started Tweetsie Railroad). Â In its first year, it attracted over 20,000 visitors.
Unfortunately, Grover died a few months before its opening and the enthusiasm for the park died with him. Â It only stayed open for 10 years, but in 2009, it was reopened to the public for a weekend event once a year. Â We were super excited to go this year!
After being airlifted in, we met up with Dorothy.
(No, Dorothy isn't that short… she's squatting down for the kids 🙂

Once into the woods, we meet up with the Professor to have our fortunes told.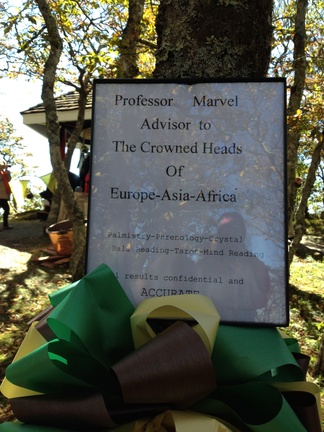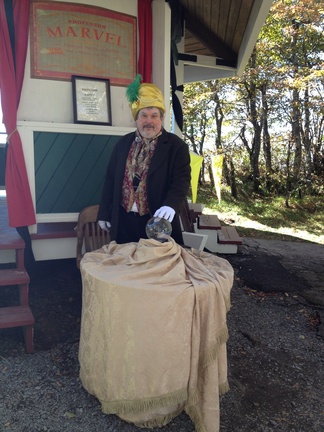 The views from the top were stunning!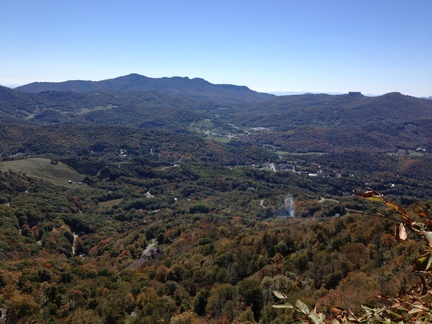 I had a run in with the mean neighbor who was trying to find Toto. Â 
Then, we found Dorothy again (there were probably 10 dorothies spread throughout the park 🙂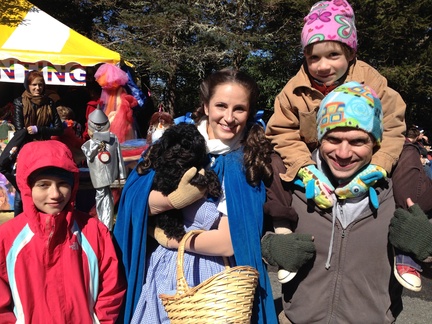 Dorothy's ruby slippers. Â (Her dress from the movie use to be on site, but it burned in a fire in 1975.)
We got to listen to live music (including Over the rainbow) while we waited to enter Dorothy's house.

Dorothy's room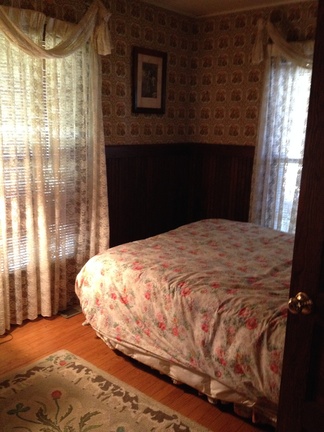 Aunt Em in the kitchen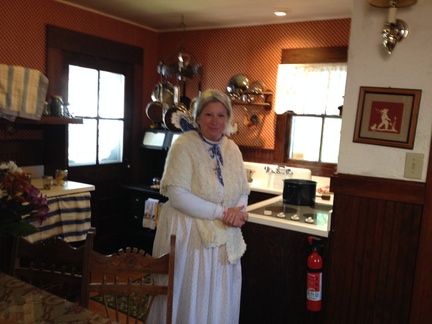 We headed into the basement where we experience the tornado in a dark room lit by black lights with a little swirling house and the tornado scene from the movie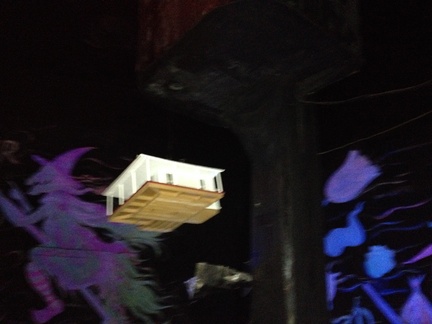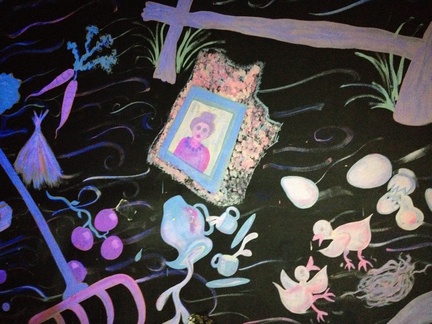 Then, we went through the house after it lands in Oz.
And find that we'd landed on the witch
And the Mayor of Munchkinland has proclaimed her dead.
Soon, we met Glinda the Good Witch 
And begin to walk the yellow brick road!!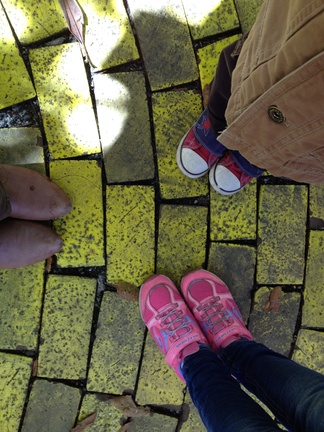 Munchkins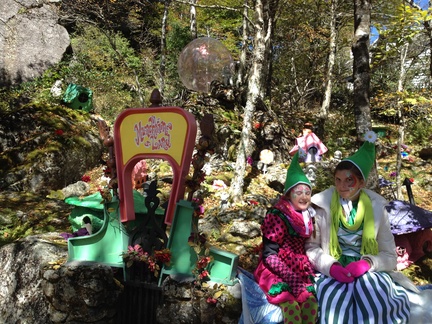 The scarecrow was happy to see us, but we didn't have any brains to spare 🙂

Leif said the Tinman is his favorite, because he has an ax.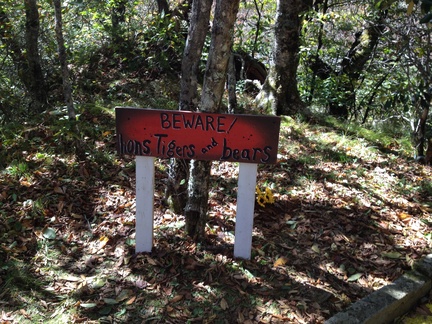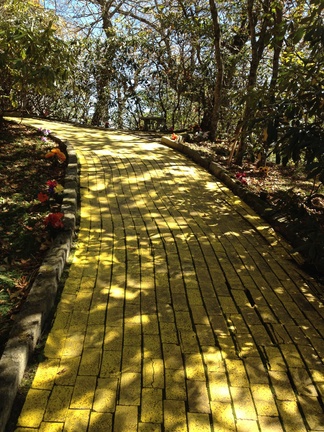 Sweet Cowardly Lion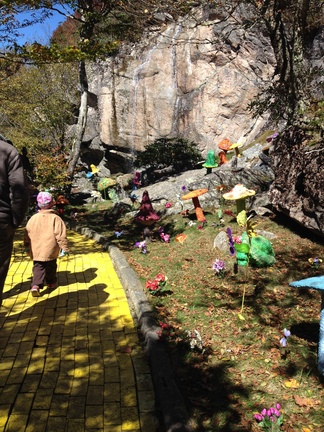 Once we met up with Dorothy and her traveling companions, we ran into some of the Wicked Witches guards.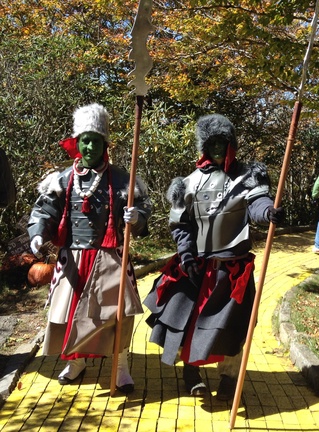 Cranky talking apple trees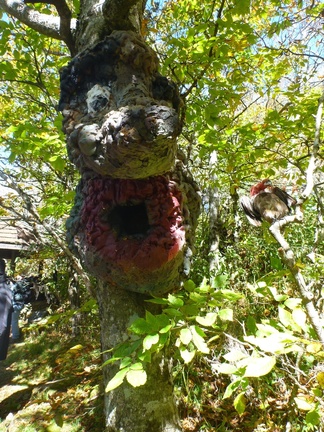 And the Wicked Witch herself, who tried to turn the kids into flying monkeys.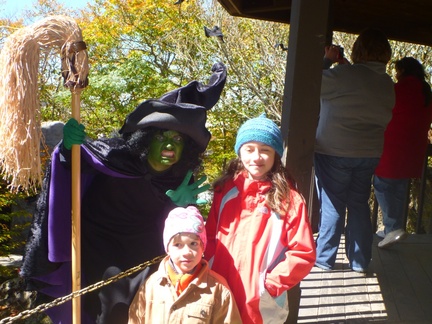 The witch's castle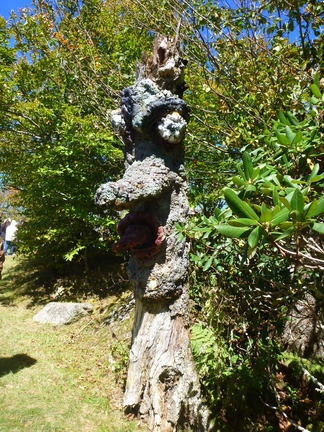 Once we made it through the forest, we found everyone waiting for us in the poppy field.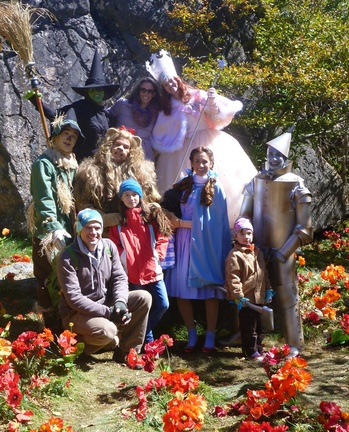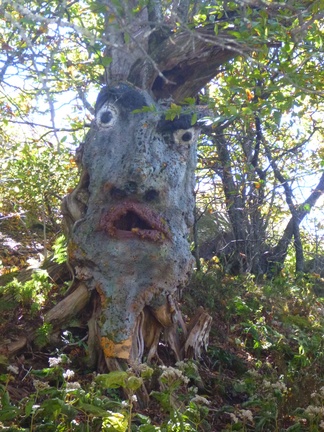 Once you make it to the Emerald City, you are almost home!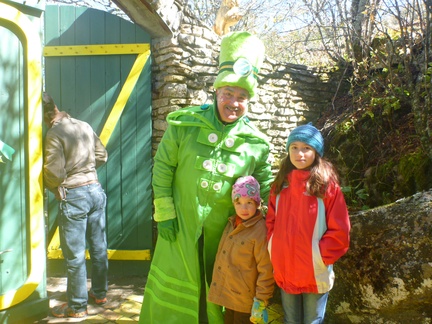 You meet the Wizard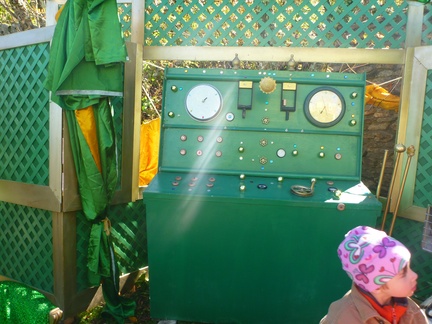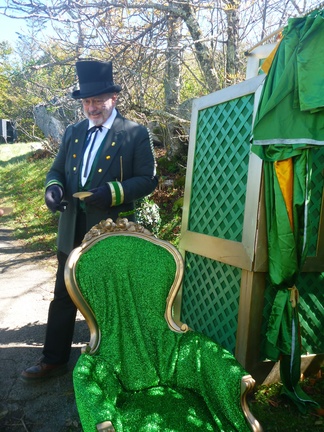 Say hello to the horse of a different color.
Watch the wizard's balloon fly away without you!
Click your heels three times and you are home!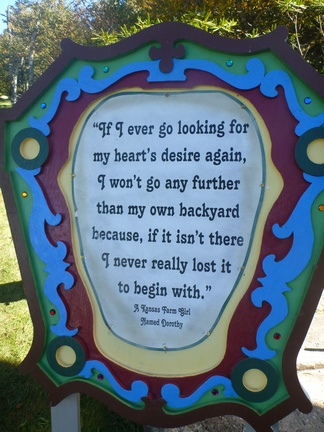 Flying back to the car 🙂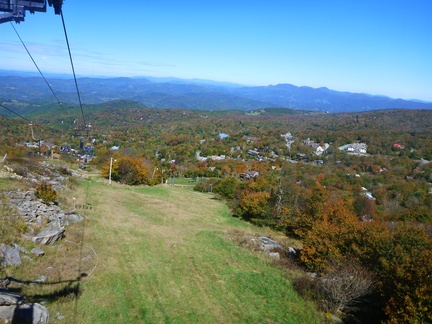 A wonderful family weekend!