I've been feeling like making things lately. Kaia's birthday is coming up and I have been wanting to make her a 'princess canopy' for her bed for years. So, I finally got around to it. It came out pretty well, but I have to secure the hoop on the inside better so that it hangs level:

I also promised her that I would make her a 'hoop skirt' for her birthday. We'd seen this design at a festival and she loved it, but they were $40. So, I decided to try my hand at it. The first one I made came out badly, so I planned harder for the second one…
First I cut out three panels of fabric all the same size (9″ on top, 24″ sides, and 21″ on bottom). Then I hemmed the sides of each piece and sewed them together (leaving a strip ~2″ in between two of the strips that was not sewn together. I hemmed the top, leaving a small gap and enough space to thread an elastic in. I threaded 19.5″ of elastic (since Kaia's waist is 20″) and sewed closed the little hole that I put the elastic in through. I then hemmed the bottom so that there was a 1/2″ gap to thread in 1/4″ flexible tubing (I used some plumbing tubing). Along the hem, I used some lace for decoration, and to conceal the hoop. (Remember that 2″ strip on the bottom where the sides weren't sewn together? Once you hem it, it leaves a gap where you can thread in the tubing, and take it back out if you don't want to use the hoop.) Thread the tubing in (~5 feet of tubing) and use another piece of tubing that has an inner diameter the same as the outer diameter of the hoop tubing to hold the hoop together.
OK, so if I haven't totally confused you, here's how it turned out: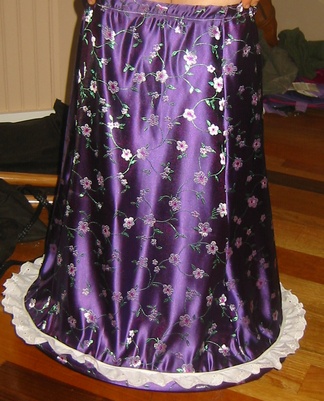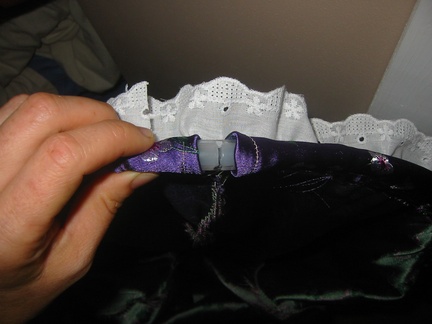 When she walks the hoop holds the dress out away from her… and it has 'great spin', which is very important to an almost 5 year old! And the whole thing cost me ~$10.
I also found a skirt in a magazine that I really loved, but it was way out of my price range. So, I tried my hand at making that too. First I needed 20 'strips' of fabric. I used 4 strips each of 5 different fabrics. I cut out a piece of paper to trace my strips from.
Here you see the paper and the pieces traced, before I cut them up.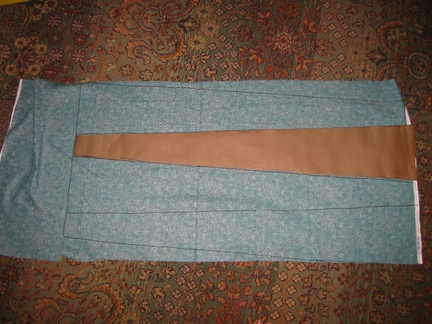 Once I cut all the fabric, Kaia helped me put it into a design. This is what one of the four panels will look like


Then I sewed all the edges together, sewed an elastic the size of my waist into the top, and hemmed the bottom…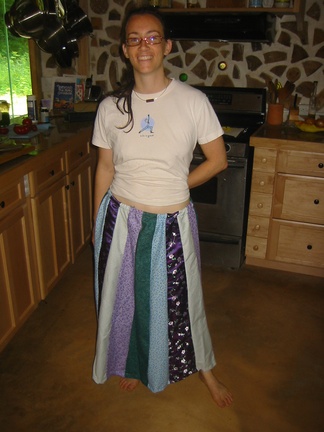 I like it, but it's not as 'flowy' as I had hoped it would be… then I realized that the skirt in the magazine is made of silk, and I used mostly cotton.
I've also been gathering some herbs on the land for medicine.
Here's a giant mullein that I got some flowers from to make an oil:

I also harvested some oats in milky stage to make tincture out of. The tincture is SOOOO green!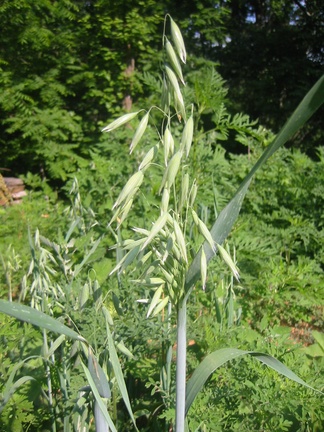 And here, just because it's so beautiful, is a clary sage flower: