You can call me that if you like!
This Sat. Toby helped me finish up a new little chicken hut that I'd started. It's a 3'x4′ shed that sits at the edge of the fencing of their run. The back side opens so I can put their food and water in. That way, their food and water isn't sitting out in the elements. It use to be in the coop, but kept getting pooped on when they roosted at night.
This Sunday Toby and I started on our Guest house. It will be a 12'x12′ room with a 6'x12′ loft… a cute little cottage for little retreats. (Our friend who is currently living in a tent will move in there once it's done in exchange for some help with the land and when the little one is born.) And this one will be painted yellow!
Here's the location… to the far right of the cabin and storage building, where Toby and Kaia are (can you see them?)-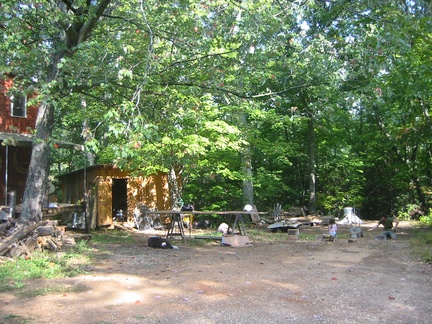 Kaia helped sketch things out for us on her drawing board-

We built the foundation-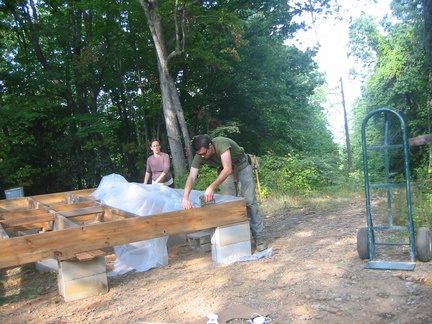 And just like the first time around, Kaia helped Toby put down the flooring-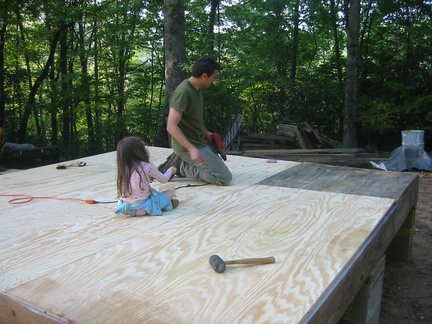 On Monday, I got out and planted 6 fruit trees… 2 apples, 2 pears, 1 cherry and 1 plum. I wish I'd gotten a picture of me swinging the mattock 🙂 Don't worry, I'm taking care not to over exert myself.
Yesterday, I went out to the last hoop jam of the season, and I dressed for the occasion. My hot pants got me asked out! I told him "thanks but I am happily married and expecting my second child". He said "I don't care" :-O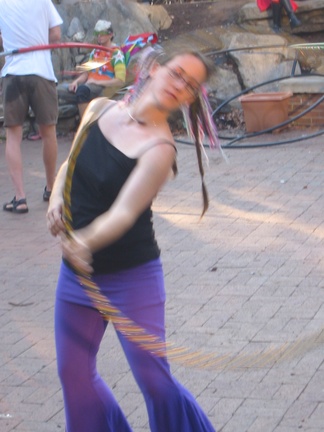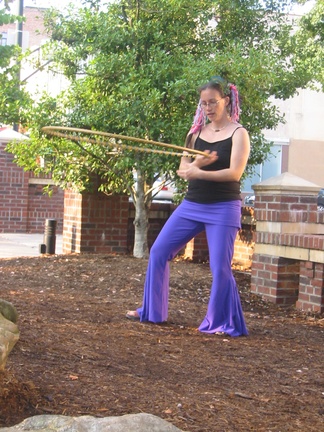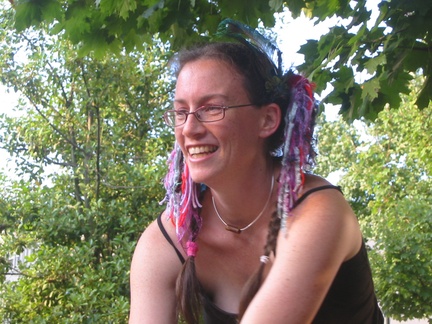 Today, I planted 5 more trees… 2 English Walnuts, 2 Persimmon, and one more apple! Wahoo!!! I can't wait for harvest time!
This weekend, I get to take a wonderful break at the SE Women's Herb Conference. It's my 'ME TIME' of the year!