Leif found his giggle tonight!!  It had us all laughing up a storm!  I'll see if I can upload the video for you!
I also finally finished his kimono for next winter.  It's a pretty easy pattern, I just haven't had a whole lot of hands free time.  I'm going to knit some pants to go with it.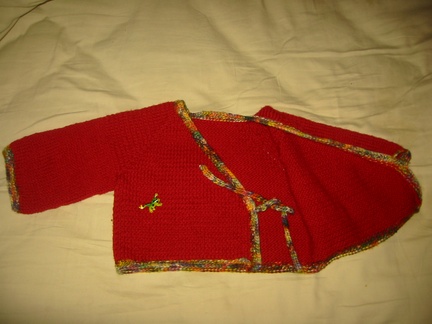 (Sorry for the horrid color, the lighting sucked!)
Oh, and the strawberries are coming in!  YAY!