The coop continues to be our main project around the homestead (although it would be a really good idea to get to winterizing the house!!)
Toby's father came up last Friday and gave us a hand siding the coop.  We still have to put up the windows and doors and then put the roosts and boxes in, but hopefully, hopefully, it will be done this weekend!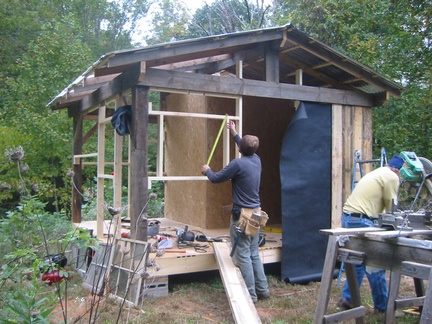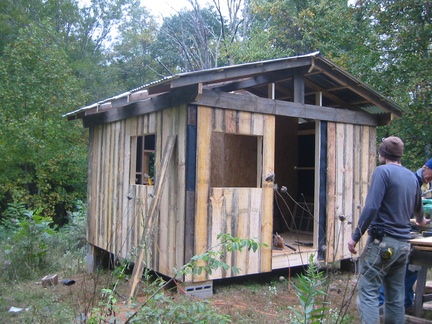 What does Leif do while we are busy around the house?  He plays with his feet, he smiles, he makes crazy monster noises, and…
He eats seaweed!!  Yes, we have another seaweed fanatic in the house!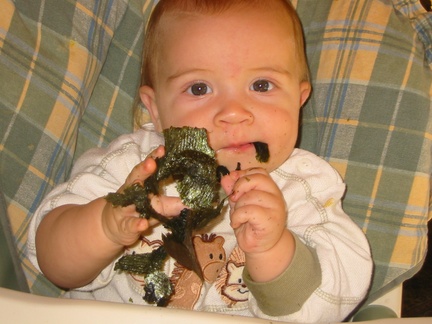 He just turned 8 months old… got his first top tooth… is trying to crawl… and makes me love him more each day!!