Kaia has just started getting into reading.  She's really not had much of an interest until I started introducing fun games and stories.  I found this game through Pink and Green Mama (the original game is at The Snail's Trail).  It has everything my daughter loves… rainbows, paint chips, secret peak through windows, funny make up words….  So, I ran out to the local paint store to snatch up some chips.  I felt so devious!  Kaia loves it.  She shows it to everyone who comes over.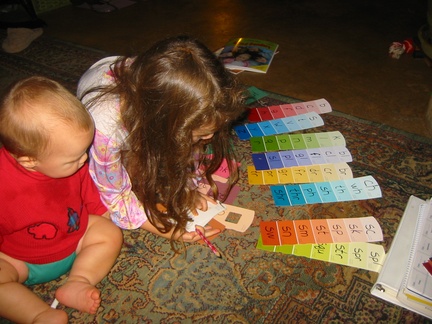 Sometimes, I'll hold all of the cards and say "Pick a card, any card!" and she loves it.  It's like a magic trick.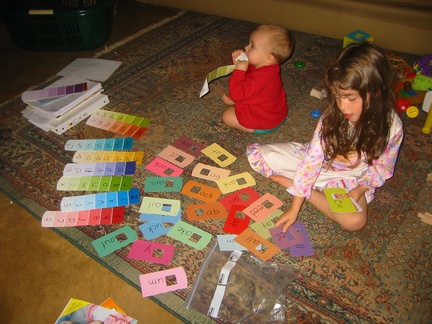 Leif really enjoys the game too!
Sorry it's so blurry…
I love seeing these word cards spread out all over the floor!
What a fantastic gift this would make for a new reader!