Last week, my father-in-law passed on boxes of sewing goodies from his mother's stash (so, that would be Kaia and Leif's great-grandmother)! She was an avid seamstress and had some fabulous stuff! Look at this:
There were 4 boxes of lace like this!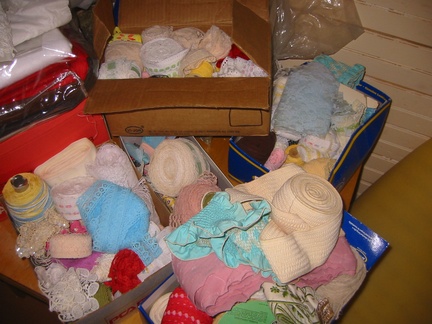 This is just begging to be the hem of a frilly dress or skirt!!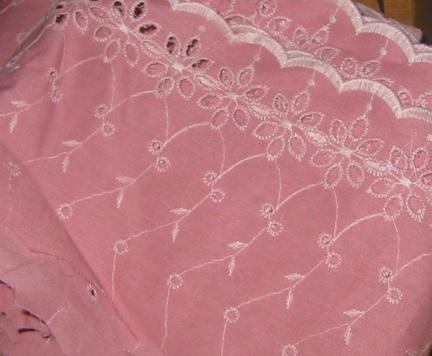 Look at this lovely lace!

And there are all kinds of patterns!  Some obviously from the 70's.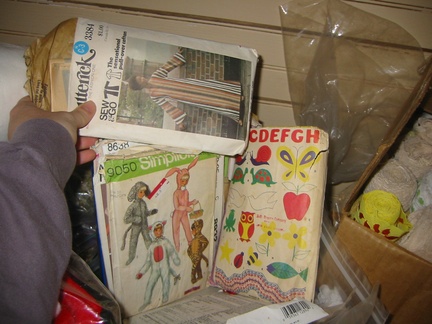 Kaia and I are going to use some of this to make some Greek goddess outfits when we study Mythology this summer.
And there was a nice chunk of this fantastic fabric!!  I've already made Leif a pair of pants (I call them his Party Pants) and might make a skirt for myself.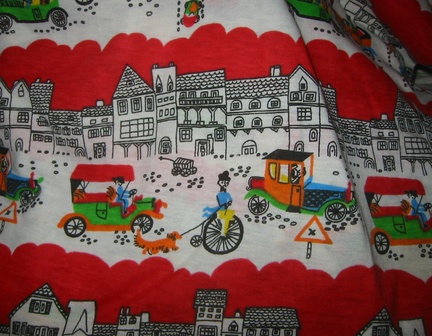 Here's what happens when you wear your party pants to sleep!  Not a good idea to party when you are sleeping.