One thing I really like about homeschooling is going on field trips!  (OK, I know that I could go on field trips even if Kaia was in public school, but it just seems like more fun when we get to design and plan them ourselves!)  She just finished up her solar system and prehistory studies.  So, we headed to the Raleigh/Durham area to visit friends and play!
The first day, we met up with some other homeschooling friends and headed to the NC Museum of Life and Science.  The little ladies enjoyed looking at the butterflies in the butterfly exhibit.
Driving the boats in their wind exploration exhibit.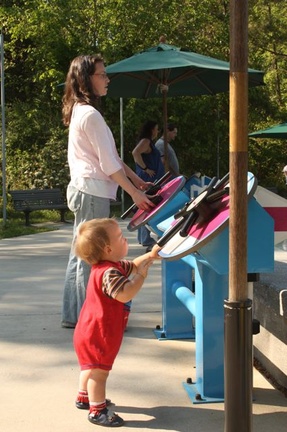 Climbing on the dinosaurs.
Digging through the rubble for fossils.  (Leif especially enjoyed tasting the fossils!)
On day two, we went to the Morehead Planetarium to see a show!  We all enjoyed relaxing in the reclining chairs and watching the stars above in their huge dome auditorium.  After, we spent hours playing and exploring at the NC Botanical Gardens.  Leif made some great moves on their life size chess set.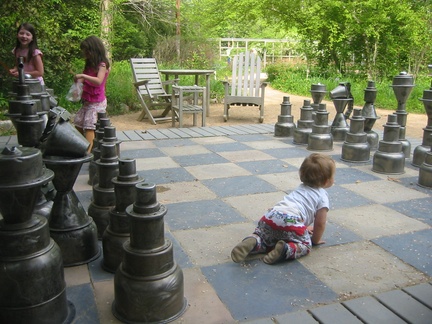 Day three took us on a tour of the NC Museum of Natural Sciences.  We went specifically for the Megalodon exhibit, but enjoyed walking through the whole thing.  Leif said 'hi' to the little turtle swimming back and forth.
Kaia heard the secrets of the dinosaurs.
And, of course, there were lots of smiles along the way!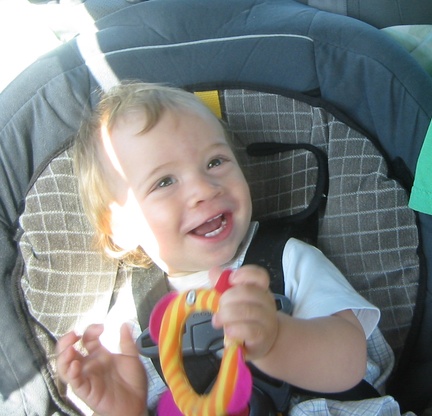 Kaia, who has always been a very cautious little lady, decided she wanted to take a ride on 'uncle' Mark's bike!  I was really proud of her!  She's usually one who would prefer to sit back and watch rather than participate.  So for her to take this step was a pretty big thing!
Off she goes!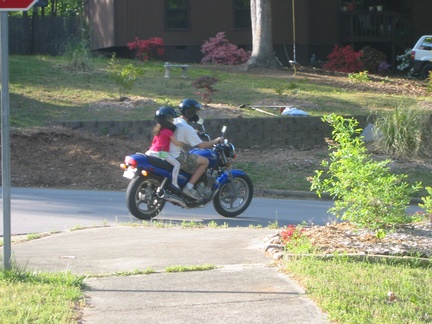 Leif enjoyed some riding of his own!
And a little exploration of daddy's face.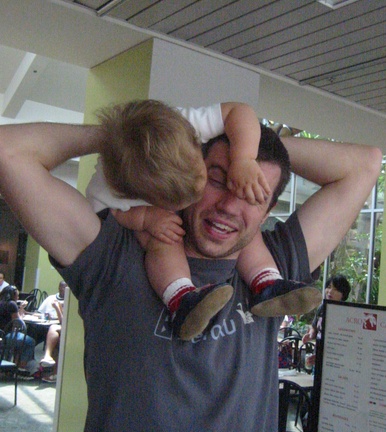 And a little more exploration!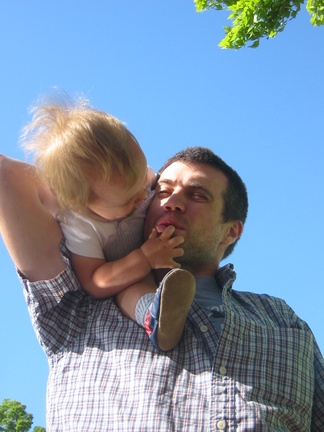 Kaia took this picture when she noticed the sun shining through the glass door.  I love it!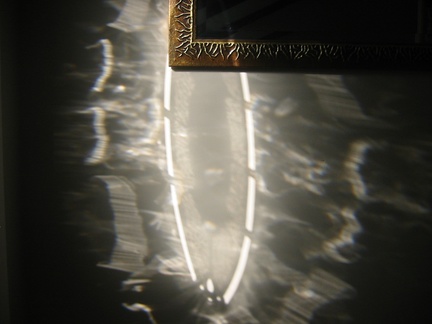 By the end of the 4 days, we were all pretty tuckered out!
We've got lots more field trips planned this year!  Next stop is in May when we head to my sister's in Atlanta for some time at the Aquarium and the zoo!
While we were gone, our fantastic neighbors and friends took care of our animals.  Kathie even put up a few videos of the chickens, too.