We started school today… Kaia is now an official second grader and Leif began his pre-pre-pre K studies.  (He he, ok, so he ran around grabbing pencils, walking over workbooks, and sitting on Kaia.  I did read him The 'A' Book, though!)  I like the schedule I have mapped out for this first semester.  On paper, it seems pretty manageable.  Even with breakfast, chores and many interruptions, we were still done by 1 pm.  Then, the mail lady arrived bringing two boxes of yummy goodness that I'd ordered to add more fun to our homeschool days.  Kaia immediately dove into it all!  In our boxes we got:
Unjournaling – I didn't think we'd actually start this until late in the year, but Kaia wanted to dictate some journal entries to me.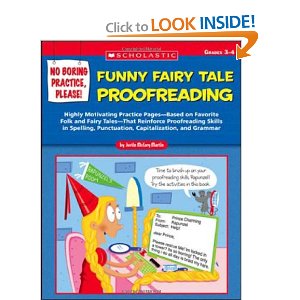 Funny Fairy Tale Proofreading- again, Kaia wanted to keep doing this late into the afternoon.  I finally had to tell her I was done teaching for the day 🙂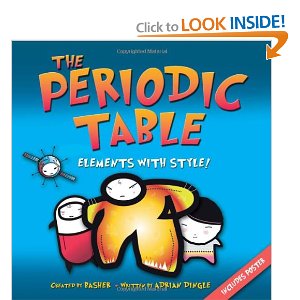 The Periodic Table – We are starting chemistry this year, and though a lot of this is beyond her at this point, I still thought this would be a fun way to learn about the elements.  She ended up flipping through it for over an hour to find the 'cute' elements.
Amelia Rules – I got the first three books in this series and they look adorable.  Kaia is really starting to get into reading.  Over the summer she's really bloomed.  So, since she loves comic books, I thought this would help fan her interest.
Vocabulary Power – Idioms – This is an idiom a day flip-type book.  Each day gives you a new idiom (like It's raining cats and dogs) and what it really means.  Kaia said "do I have to do only one a day"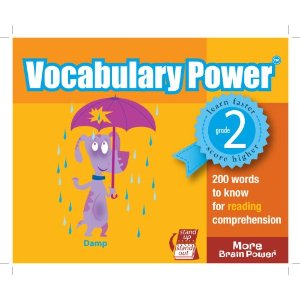 Vocabulary Power – Words – Another flip book… I thought this would be a great way to add new vocabulary words to our days.  Each page has a word, pronunciation, definition, and use in a sentence.  Any words that Kaia doesn't know we add to our vocabulary list.  Occasionally I will draw from these words and their definitions for copy work.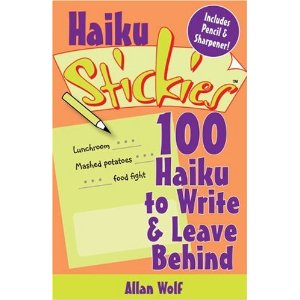 Haiku Stickies – We haven't really done much in the way of poetry yet, but I couldn't pass these up!    They are yellow sticky pages with partially written haiku on them.  You fill them in and stick them some where to be found!  How cool is that.  I thought this would be a fun way to introduce some poetry.  (And what's really cool is that the author, Allan Wolf, is a friend of mine…. we met in Tae Kwon Do)  (Sarah, don't get these for Meg… she'll be getting some for her birthday!)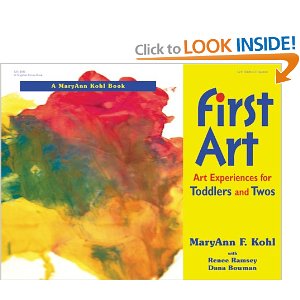 First Art – I had to get something for Leif, too.  This looks like it's going to be a great project book for keeping little hands occupied.  Thanks for the recommendation Nikki.
Kaia is doing well recovering.  She can almost straighten her leg and the swelling is almost gone.  She's still using a walker, but she's gotten super fast!  You have to watch out for her if she's moving around or she'll run over your toes!
Here's the little foot hammock she created on her walker.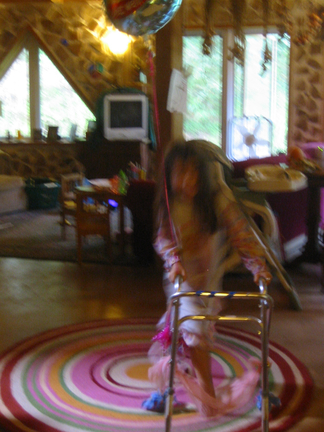 And here's speedy gonzales!  See, she's just a blur when she gets going!
We took everyone peach picking this weekend.  Kaia got pulled around in a wagon… pampered princess.  She was actually easier to pull than the load of peaches we got.  In the end we had 2 bushels of peaches, a peck of apples, a gallon of apple cider, and a dozen fresh apple cider doughnuts!!  (Umm, yeah, there's only one doughnut left!)