Kaia and Leif LOVE playing in tents, so when I saw this project, a little A-Frame play tent, I knew we had to do it!
It was so simple, we were able to make both kids their own tent in less than an hour!  Kaia made the measurements while Toby drilled the holes.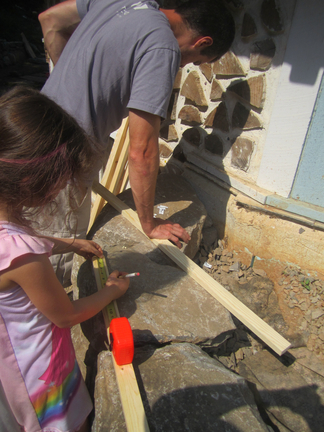 Then I sewed up a couple of tents and voila!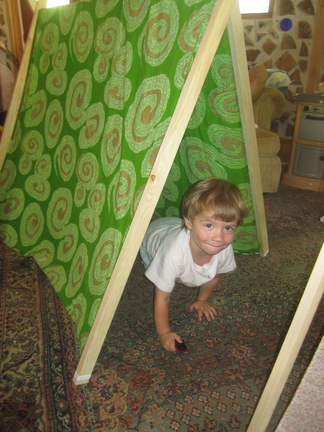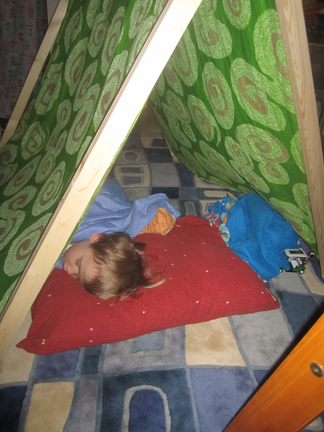 A place for playing, reading, eating, napping, and even traveling to the Amazon with your dad!