Here it is!  My first quilt!!  I'm so excited!  And I love how it turned out!  We spent much of the afternoon playing I-Spy, building forts, and snuggling under it.  Kaia really wants to keep it on her bed, but I think it will be a while before I want to hide it away in her bedroom.  I got the basic idea for the blocks from this video.
I had a friend attach the front, back, and batting.  She did a freehand swirl with a rainbow colored yarn.  Very cool!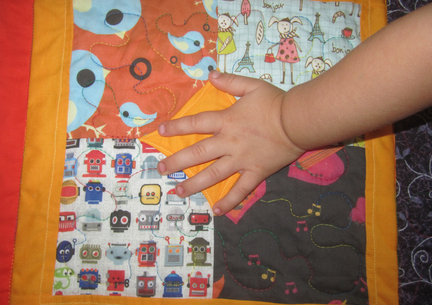 She even put Kaia and Leif's names on the side.  It's easier to see from the back, but the names are backwards in this photo.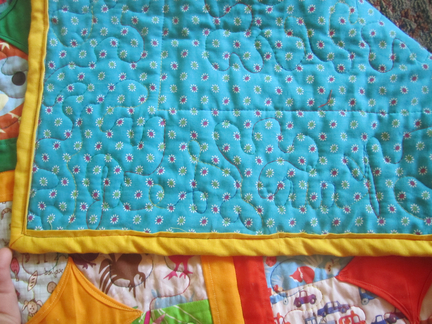 "Look Mommy, hop grassers!"
Yes, they were attempting to make faces here!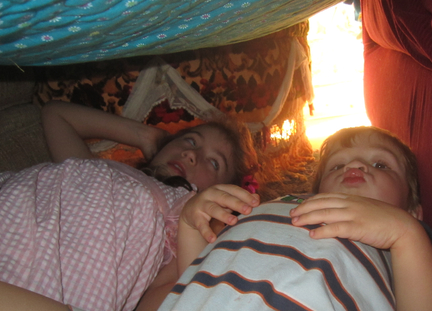 I LOVE IT!