Kaia has become smitten with the Juniper series by Monica Furlong. Â She decided, like the main character in the first book, that she wanted to create her own cloak. Â Over the past month and a half, she has been cutting, stitching, harvesting, and producing an amazing creation.
Of course, we didn't plan to sheer the sheep and weave the wool, like Juniper did. Â We just went to Jo Ann's fabric store and bought some 🙂 Â But, she did harvest herbs from our land to stuff in the secret pockets. (Lavender, thyme, lambs ear, rose petals, and a few others)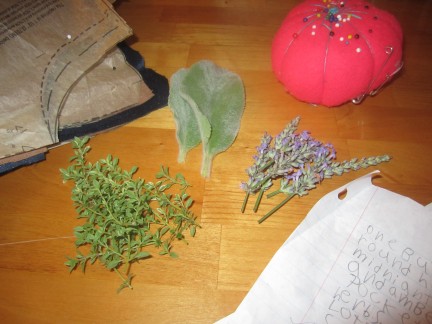 And she used a button that Toby made for her out of Maple and Black Walnut.
And she made the button loop out of yarn that a friend of ours spun from her angora bunny.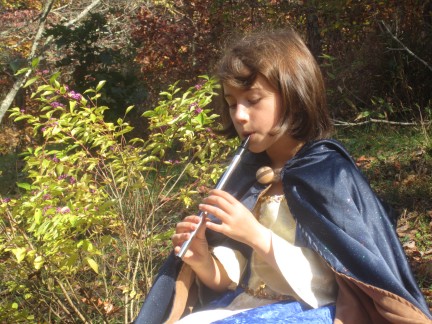 I think it's fabulous and I'm so proud of her! Â She's quite a lady!!