For my mom's birthday, she and I headed out to a local art studio, Canvas Paint & Mingle, to learn how to paint poppies!! Â I brought the hard cider and chocolate, and we joined five other ladies for a wonderful evening! Â Anna Blair, our teacher, took us step by step through the process of creating a master piece. 🙂 Â Since the kids have been born, my mom and I haven't has as much time to hang out together by ourselves. Â So, it was really nice for the two of us to get out and enjoy some time together.
Here's mom, being all artsy: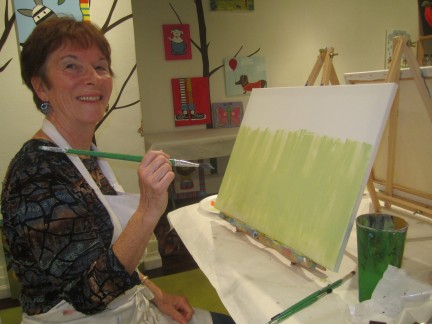 We had such a fabulous time! Â I can't wait to try my hand at another design!!