Kaia and I just got back from a fabulous weekend at the Renaissance Festival! Â We had such an amazing time exploring, playing, learning, laughing…
We were given magical fairy rocks by Twig the Fairy.
The Queen showed us the proper way to great another woman during the Renaissance times (air kisses) Â 🙂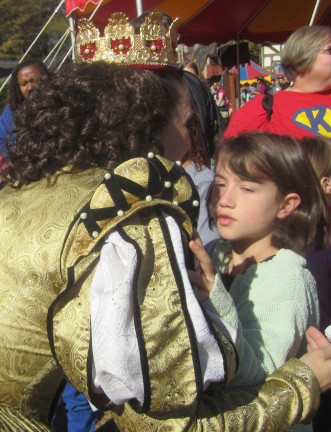 We watched a candle making demonstration. Â First some yellow…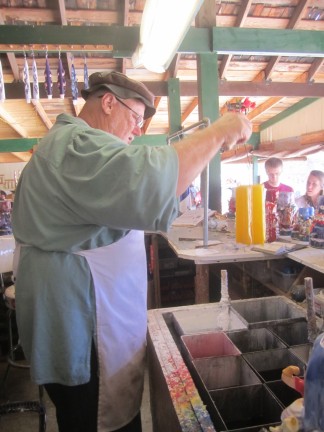 Then some pink and red…
Then some blue and purple, and start carving while the wax is hot…
The candle maker has been doing this for 27 years. Â His designs were beautiful!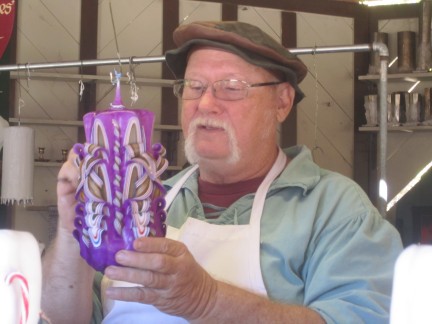 We took home this amazing piece!! Â You can see a video of how this type of candle carving is done here.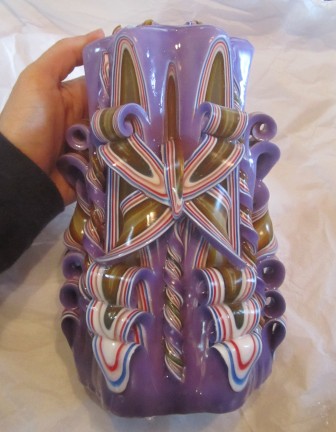 We got to visit with Mother Goose and her menagerie. (This is one of Kaia's friends, whose family joined us for the weekend.)
We had our hair braided, like good princesses.

We watched glass blowing demonstrations.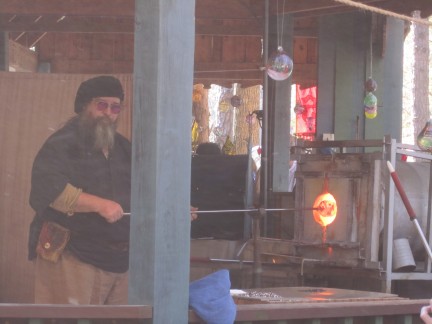 And took home this fabulous mug, the actual piece he was making the the picture above.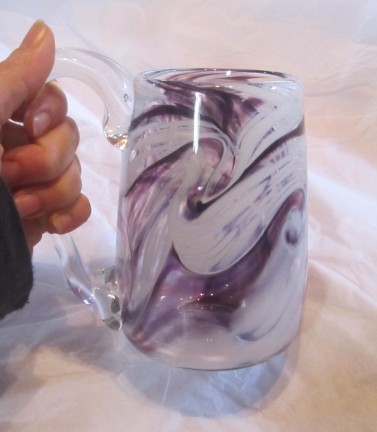 The girls were pulled around the fair in a wagon by handsome pirates.
And they danced with Madame Rose, who also taught them the proper way to curtsey.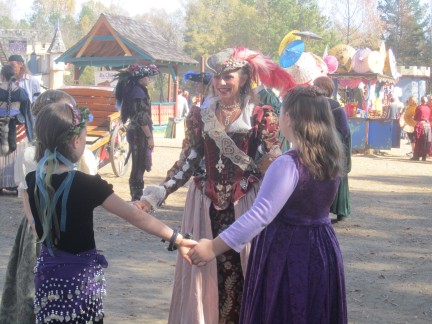 So much fun and such amazing weather for our trip.
I hope your weekend was just as fabulous!