Happy New Year my loyal readers! Â I hope you have all had joyous holidays!!
We have had a very slow and relaxed time here in the hollar reading books, knitting, playing family games, snuggling kittens… Â I felt so lazy 🙂 Â It's very hard for me to just chill.
Speaking of kittens, they have been fitting in very well around here. Â In fact, last night I found all four cats snuggling on the couch and no one was hissing about it! Â There has been a bit of a competition for the only sleeping basket, though.
Cookie Dough and Oreo fit in there nicely together. Â  It's a great spot for snuggling and for practicing their ninja fighting skills on each other.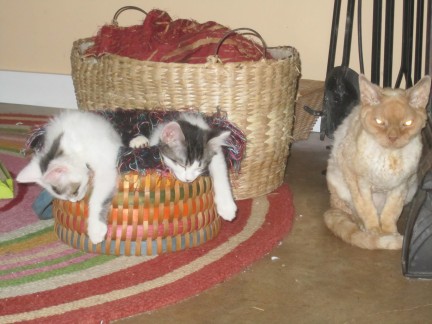 Max, however, felt it was his job to show the little guys how he could make himself into a perfect circle.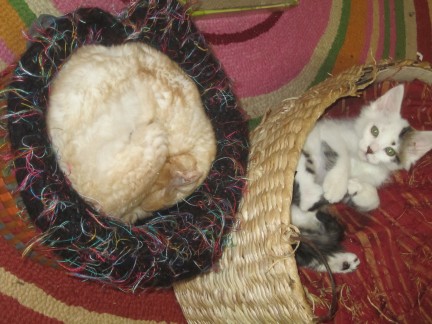 Of course, Isabella wanted in on the action. Â Max wasn't too sure about this.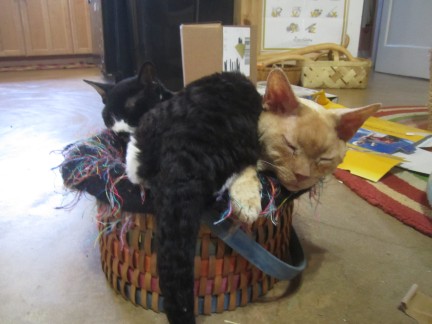 So far, there is no clear winner in the Basket Wars. Â Luckily, those not in the basket are finding other comfortable ways to get some sleep. Â Well, maybe not so comfortable.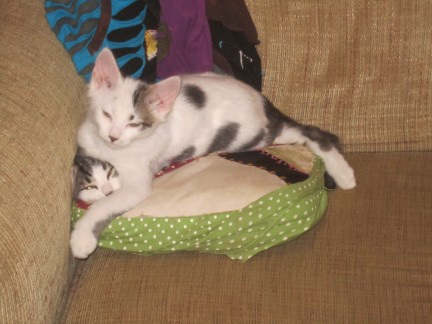 Meowwww! Â Ninja attack move #286.
Oh yes, repurposing your holiday trees. Â Some years we will get a tree with a root ball so that we can plant it in the yard when the holidays are over. Â This year, we got a cut tree and decided to recycle it by making fragrant pine fire-starting bundles. Â Everyone helped snip branches, arrange, and tie the bundles. Â Kaia even cleaned out the lint trap in the dryer and stuffed some lint into each bundle (lint is a great fire starter).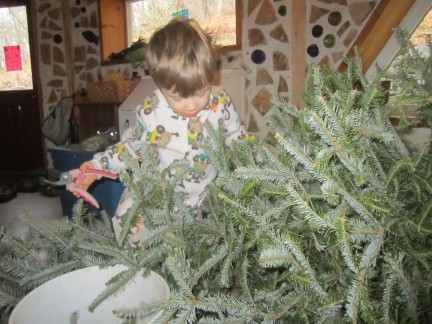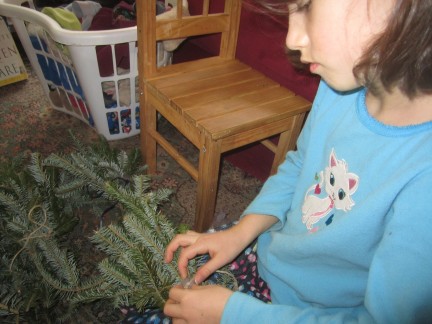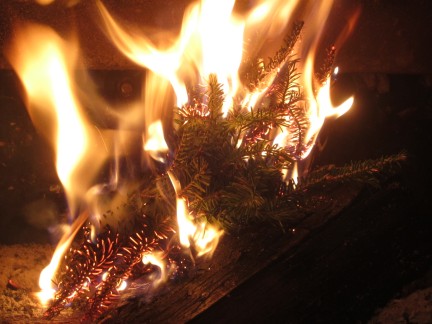 Many Blessings in the New Year!
Any plans for the year to come?