We continued our studies of Sacagawea and the Lewis and Clarke Expedition this week with some basket making. Â We used a kit from a local craft store. Â It was said to be 'easy to use'. Other than a bit of prep work (measuring and cutting the reeds, and dying a bit of it blue), it really was fairly easy to do.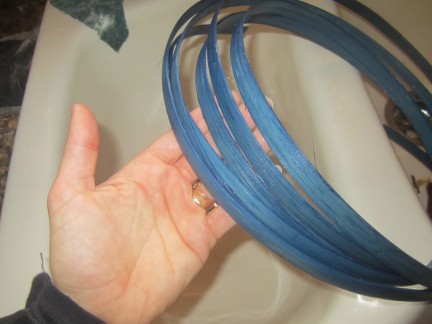 The kit came with enough to make two baskets. Â So, I made one for Leif while Kaia made hers. Â Mine was much easier to make. Â Mainly because I didn't have a kitten trying to attack the moving weavers, or jump into the basket every chance he got.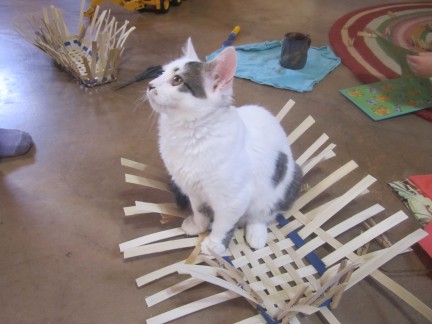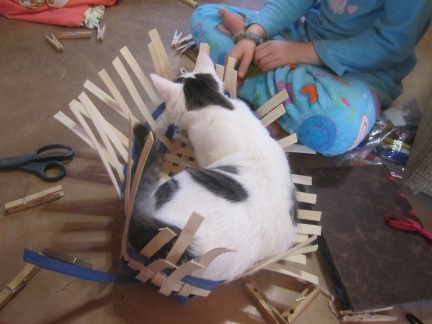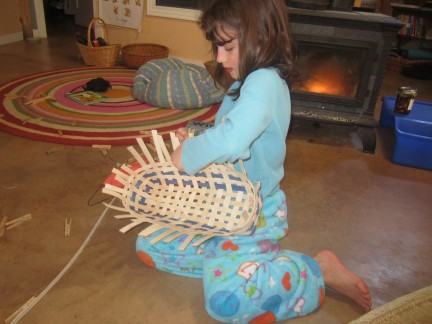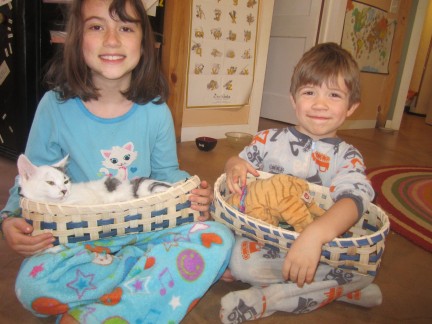 We'd like to get to fire making soon, but I'm hoping for a bit warmer weather first 🙂
My plan was to move farther into the 1800's with our history studies, but Kaia found a book on Marie Antoinette that she really wants to read. Â So, we are stepping back to the French Revolution for a bit.