AKA – Quick Entertainment for The Whole Family
Kaia got this idea from some friends of hers…. all you really need is a vibrating tooth brush, a nail or vegetable brush, and a rubberband.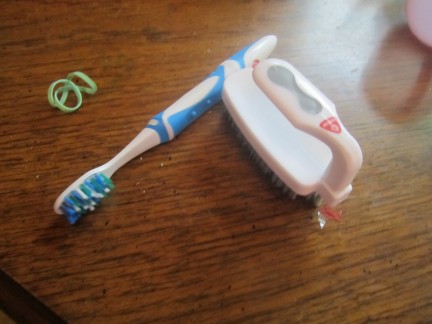 But, it's even more fun if you decorate a bit with giant pipe cleaners and googly eyes.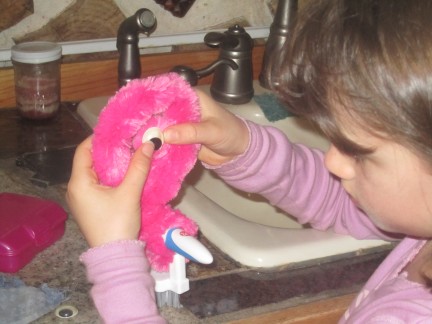 Just rubber band the toothbrush to the nail brush, turn it on, and GO!