I have an ongoing list of sewing projects that has been sitting on the sewing table for months. Â This weekend, with some "me time" for mother's day (thanks hubby!!), I was able to whittle down the list a bit.
A square skirt for Kaia (if your daughter has a twirl requirement of her skirts, this is a definite must!)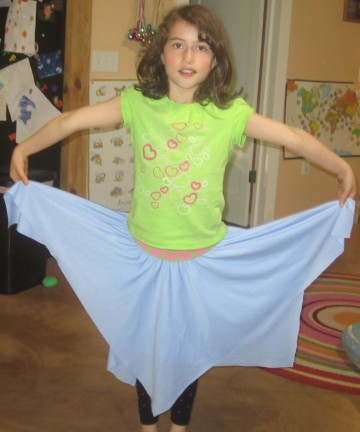 And a few pants for Leif. (He goes through them so fast. Â Being the track-hoe that he is, the knees of his pants take a beating.)
He insisted on lifting his shirt so you could see the waist band.
Then he insisted on a kneeling pose 🙂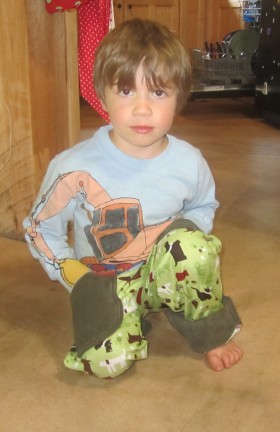 Next on the list, some new undies for Leif and a square skirt for ME!