We took a spur-of-the-moment trip to the beach this week. Â Had to get away from the constant rain we've been having. Â Seriously! Â It's been constant. Â Last week we actually passed our average amount of rainfall for the year. Â And the year is only 1/2 through! Â It was nice to feel the sunshine again and to play outside. Â Though we came home to more rain, I'm feeling refreshed enough to appreciate my home in the rainforest again.
Both Kaia and Leif get more confident with their water skills each time we visit the beach. Â It was great to see Kaia diving under the big waves. Â She couldn't get enough of her new boogie board.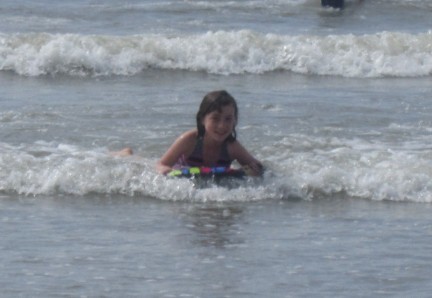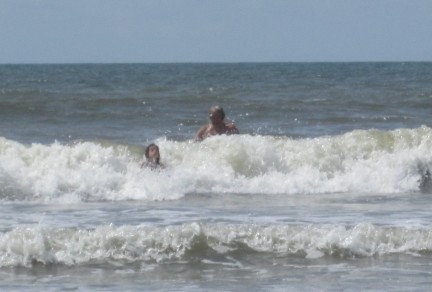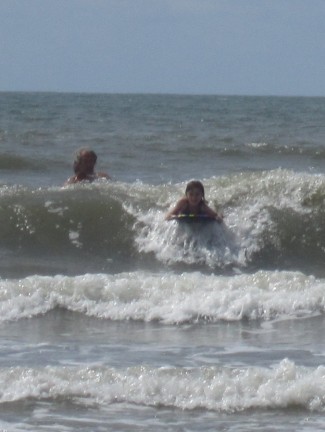 Leif, of course, rolled and dug with his trucks until the sun went down. Â But, he also had his fair share of boogie boarding and jumping over 'scary waves'.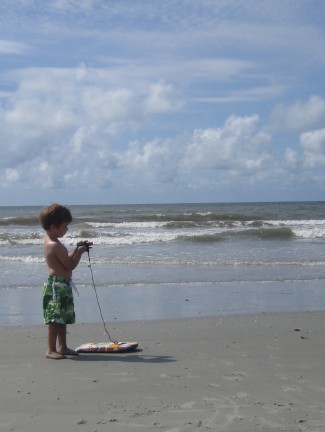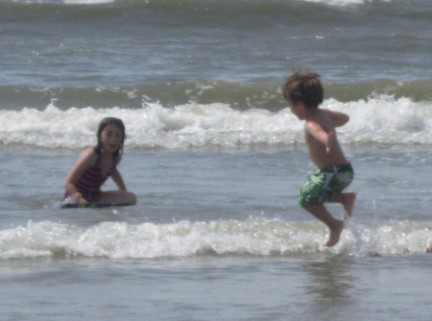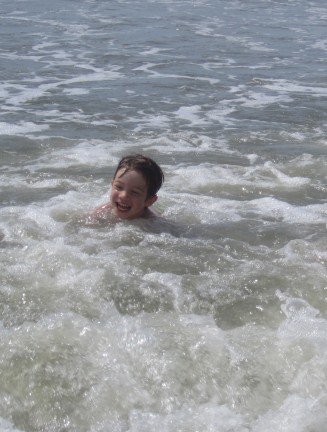 Loggerhead Turtle tracks!!
And her nest!! Â She came up onto the beach the first night that we were there!