Kaia has been asking to do this doll project for a few months now. Â I thought, instead of starting the new school year a little early, I'd put aside the last week of summer for her to make her doll. Â  Often times, with sewing projects, she will start off with great gusto and then dump the project in my lap begging me to finish it. Â This time, she took off and ran with it. Â Not only completing the doll, but accessories, too.
Beginning the first arm
Voodoo doll!
Stuffing the legs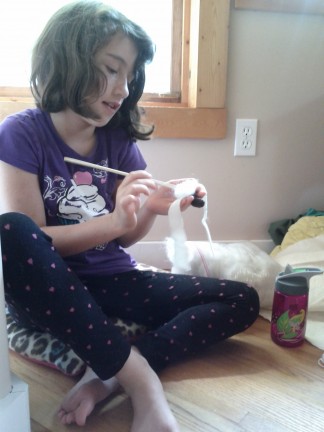 Button hips and brown boots
Sometimes others fall in love with our creations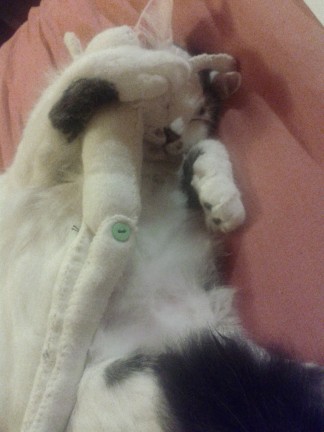 And sometimes we get side tracked by cuteness
Pinning on the first layer of hair
Hair's done (Crazy Happy!)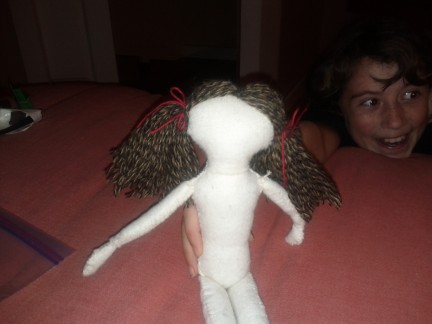 I did help Kaia by sewing on the face. Â But, while I did that, she made Caroline a dress and accessories.
Caroline now has a purse, book, pencil, and saddle bag with snack pack, apples, water, and a burlap bag of oats for her horse.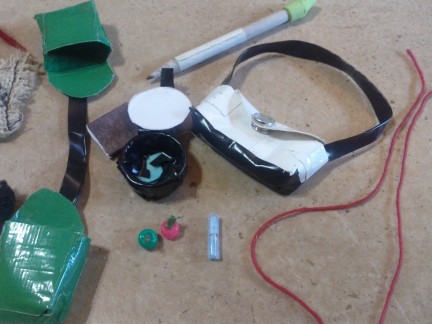 Stay tuned! Â Movie episodes of Caroline in "My life as a doll" are in the making!!