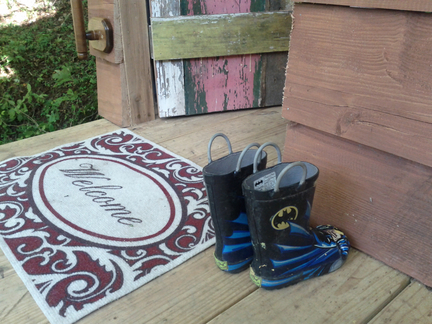 Back in June, I asked Kaia what she wanted for her birthday. Â She went through a few ideas before settling on a tree house. Â "Yes!" I thought. Â "We definitely need one of those on the land!!" Â And so the construction began:
Leif, as always, was a fabulous construction helper!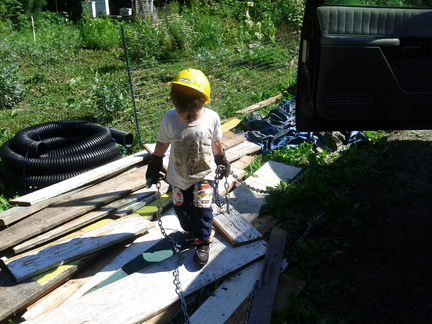 There was a lot of excitement when the platform was finally done! (They don't look excited, do they? Â It had been a long day of construction, with lots of mosquitoes.)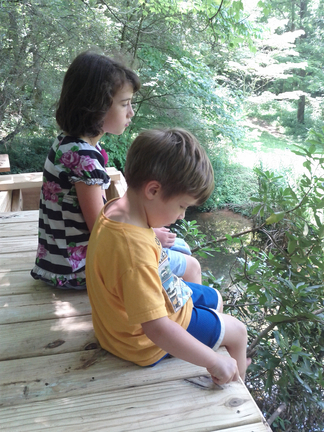 The house is shaped like an H surrounding two large trees.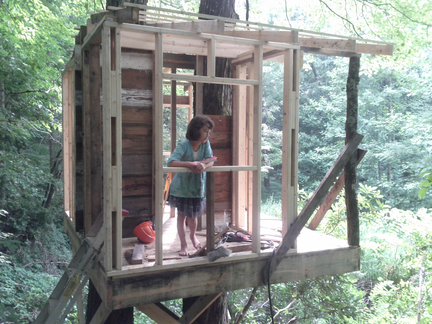 The siding was made out of donated tin roof and lap siding. Â It created a fabulous mash of colors and personality.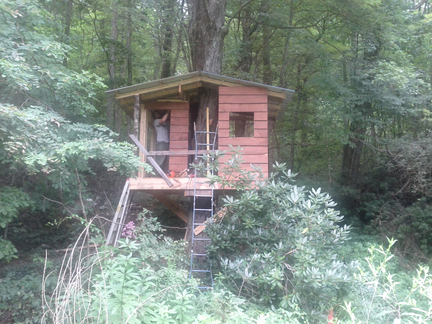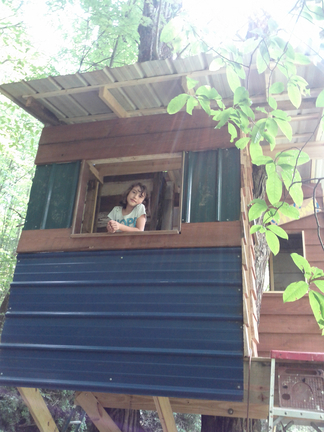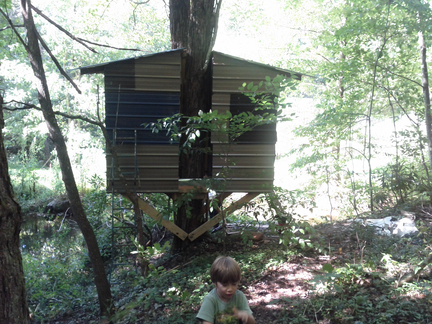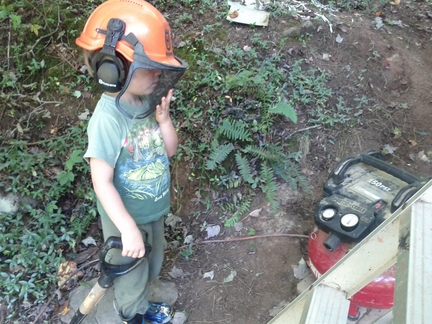 It took a while, but thanks to the help of our family, we are pretty much done! Â A rope ladder and pully system are planned for the near future. Â But, Kaia was able to move in today and is looking forward to some quiet time by herself. Â  (We'll see what her little brother has to say about that!)