YAY!  We are so excited to have our friend Heidi back home after 3 months overseas!  She was nannying for a family in Scotland and we missed her dearly here.  While she was gone, we had grand plans to transform her little cabin.  Well, we all know how our grand plans tend to take much longer than we think.  But, we were able to get a wood stove in her place (so she doesn't have to freeze again this winter) and we were able to paint the exterior.  It looks so cute!  There are still a few finishing touches needed to the outside, but it's mostly done.  Cute, eh??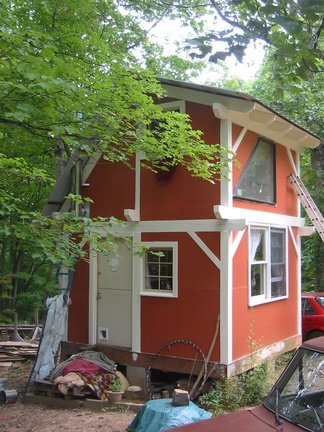 Kaia and I have also decided to try our hand at needle felting.  Ever since we saw the insanely adorable stuff that The Magic Onions creates, we've wanted to learn how it's done.  So, I got a book on needle felting pets and got to work.  We started with something simple, little bumble bees and lady bugs (and I poked myself a few times with the needle!  Yowza!).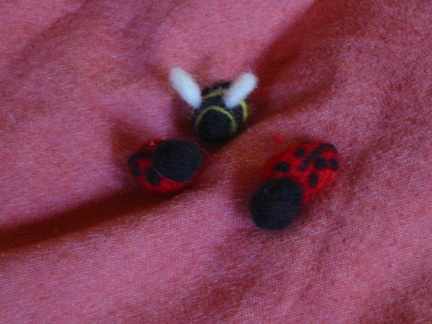 Then, I got a little crazy and decided to make Kaia a mermaid!!  It was actually much simpler than I thought it would be and lots of fun.  But, man, my arm got tired from all the 'poke, poke, poke' of the needle!  As soon as I was done, Kaia said, "I bet if you started right now you could have her mermaid friend done by dinner time!"  Ha!