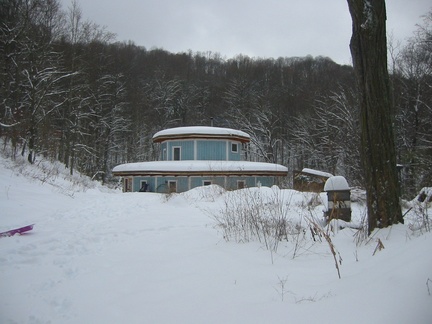 We have had such a wonderful last few days.  Being snowed in has been a great adventure for all of us.  The power was out for 24 hours, but we enjoyed the peace it brought and we kept ourselves fully entertained!  There was tent building: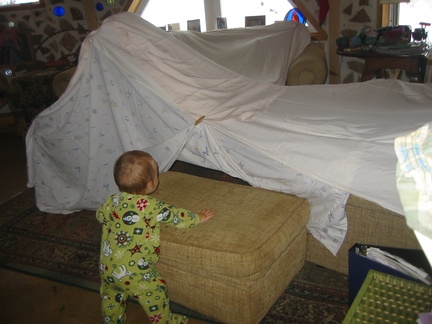 There was lots of snow play (sledding, snow men, snow ball fights)!
We've perfected our snow cream recipe and began experimenting with flavors!!
Snow Cream – basic recipe:
1 cup cream, milk, or other milk like substance (coconut milk, chocolate milk, rice milk…)
1/2 cup sugar (maple syrup would work nicely too)
1 tsp. vanilla extract
Mix well, and then add enough fresh snow to thicken like ice cream.  Then enjoy!
Variations:
Mint-Chocolate Snow Cream:
To the above add:Â  2 Tbsp cocoa powder and 1/2 tsp. mint extract
Eggnog Snow Cream:
To the basic recipe add:Â  1 tsp. nutmeg and 1/2 tsp cinnamon
We all enjoyed opening our gifts this morning!  I'm happy to say that Kaia considered her new skirt her best gift! (Take that Santa!)  She's worn it all day and we had to order her to take it off before she went to bed.  When she loves something, she can wear it until it's worn out very fast!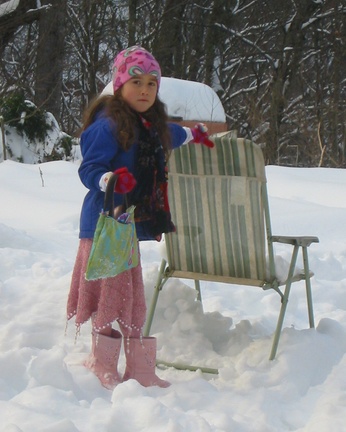 Toby's gloves fit him perfectly and Leif likes his new stuffed, felt toys:
Leif also seems to like his new mittens (I'll post the pattern soon.  It's really simple!)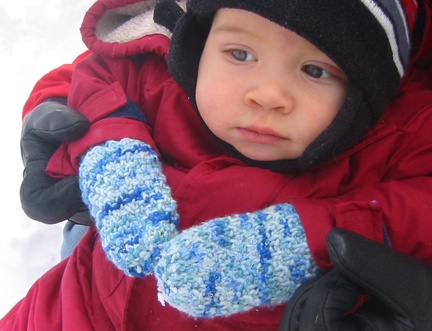 I knitted myself a new hat:
And Toby made me a oriental style shelf/unit to put above my computer!!  (pictures to come once it's installed)
This evening, we ended with a lovely meal and a yule log bread (smothered and stuffed with chocolate!)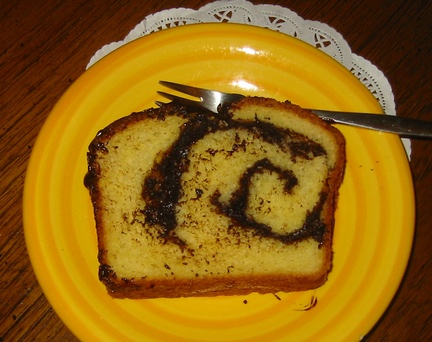 Have a beautiful winter!!!  Hurray for the return of longer days!!