Kaia and I crafted felt doughnuts, stuffed with polyfill and catnip, for some of our favorite feline friends!  There are all different icing and sprinkle types, for your cat's specific tastes.  We gave the first one, a raspberry icing with chocolate sprinkles, to our cats as an early gift.  As you can see, they are definite doughnut fans!
"It's MINE!  All MINE!!"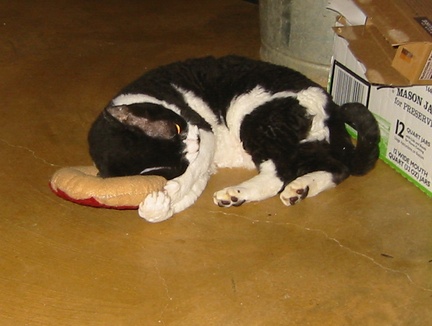 The Standoff!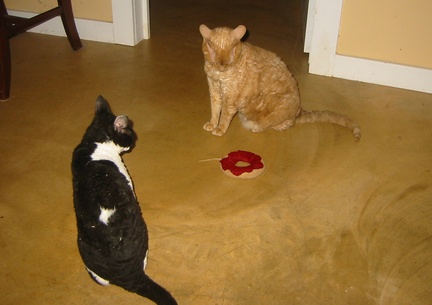 The Smackdown!
The victor (note: Max, the tabby is at least 12 pounds… Isabella barely tips the scales at 6 pounds!)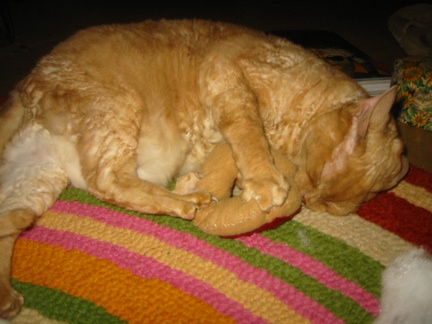 "It's still mine and you can't have it back!"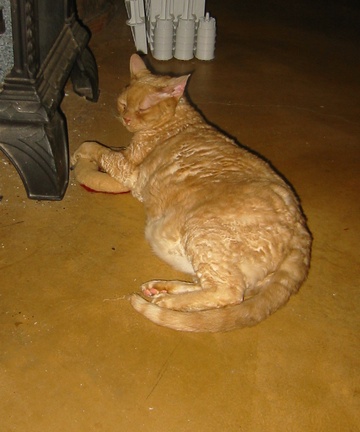 "Oh NO!!  Look out for the Giant Doughnut Stealer!!"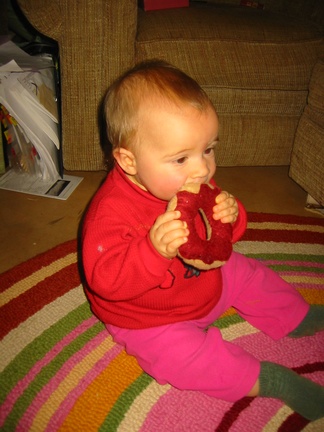 What's your favorite flavor??