You can't study pre-history without making trilobite cookies!!
This was Kaia's first time using the cookie press and she LOVED it! I had to make her a deal though… we make one full sheet of trilobite shaped cookies and she could use the rest of the dough to try out all the other cookie press shapes.
We ended up using this shape/disc.  It made perfect little trilobites!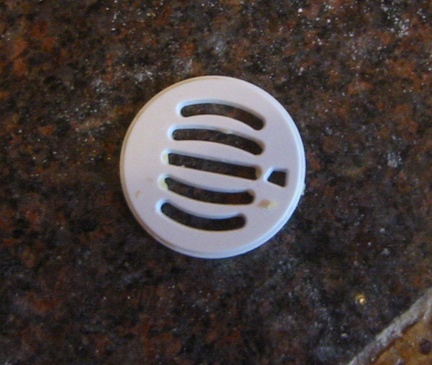 Once they were cooked and cooled a little, she used raspberry preserves to put in the middle of the cookie sandwich.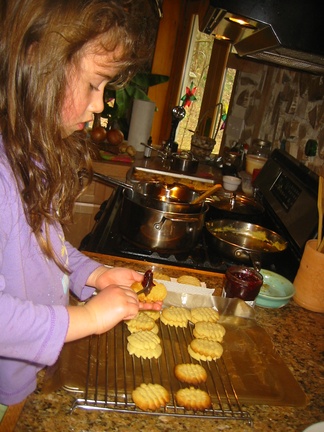 Then dip them in melted chocolate and give them some eyes (we used chopped up gummy bears:-) )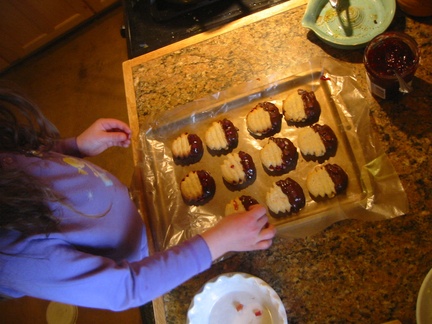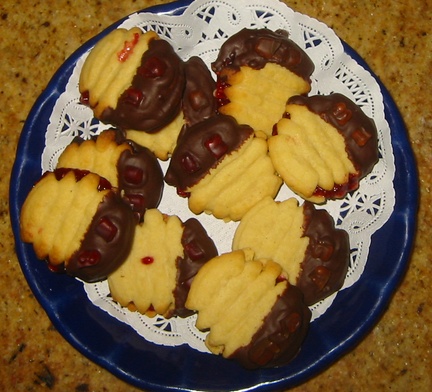 And serve them up at Trilobite Tea Time!!  Mmmmmmm!!  Taste much better than chicken!