Well, I think the internet might be back up… maybe… it's slow and keeps going up and down, but maybe they are fixing it.
We've been snowed in,  without phone and internet since the last snow 5 days ago.  Let me tell you… After all the snow and indoor time in the past month, I'm getting to be one cabin fevery chick!!!  OY!!!
Well, I did finish a pair for pants for Leif, finally.  I started this outfit this past fall, but just got around to the pants.  And they are SOOOOO cute!!!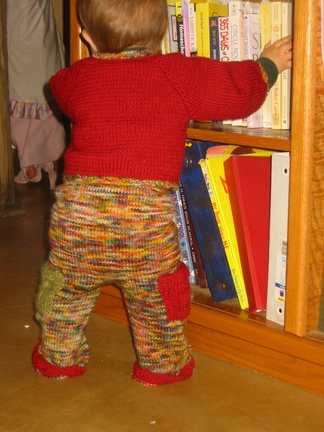 Can you tell he likes them?
I put two little pockets on them, one red and one green, with a little owl on it.