Kaia has decided that since I am taking sewing lessons, I must teach her!  Now!  As often as possible!!!  So that she can use the sewing machine all by herself… with no one watching!
Hmmmmmmm….. We'll see.
I did, however, help her make a little bag to hold her new fossil collection in.  She did a fantastic job!!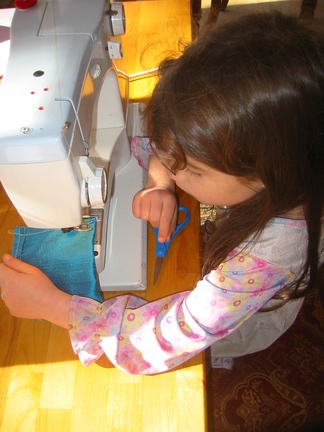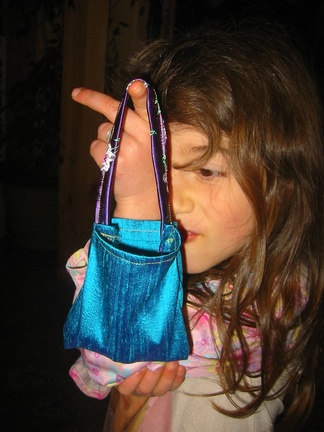 And here's what she's keeping in her baggie: