Here it is!  My first official sewing project from my lessons!  I'm calling her the "You are a Sassy, Sexy Housewife-Mama, and you Know It!" apron.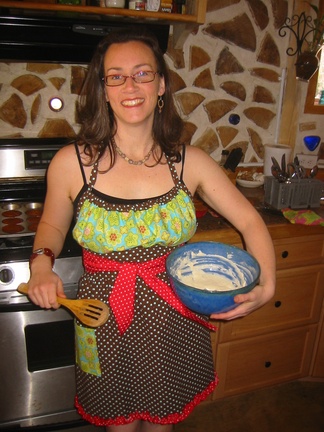 And Look!  It's reversible!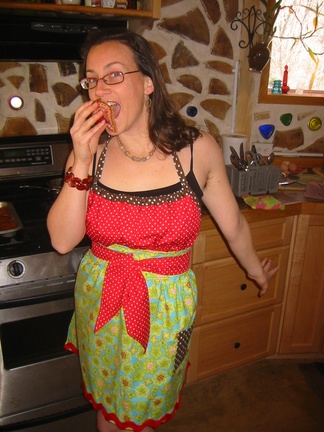 Isn't it cute??!!  If you want your own, you can get the pattern from Pretty-Ditty.
While I wasn't working on the apron, I made some big boy bibs for Leif and a blanket and bibs for a friends new little boy.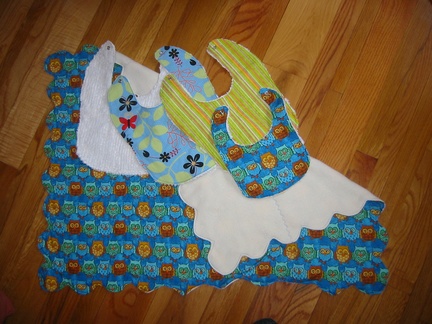 I'm having so much fun with this!!
And if you are still interested in an herb trade for sewing supplies, there are lots of herbs left.  Just let me know!
Here's a look at some of the lovely fabric goodness I've gotten so far!  Do you like my fabric and color-coded piles??