We had a wonderful 4 day weekend visiting my sister in Atlanta!  We spent lots of time seeing the sites and just catching up.
Our first full day there we went to the zoo.
This poor giraffe really wanted to eat the trees that were just out of reach.  Can you see its tongue reaching out?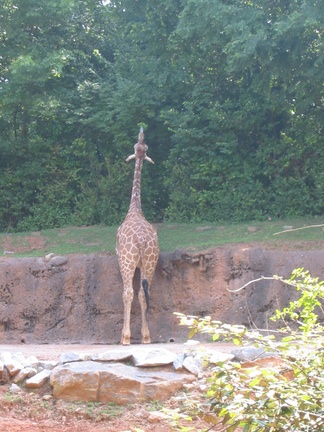 This elephant was having fun cooling himself off by splashing mud up on its back.
When we got to the panda area, this one got up from its nap, came over and sat right in front of us to have a little snack.
Of course there were rides:
And silliness: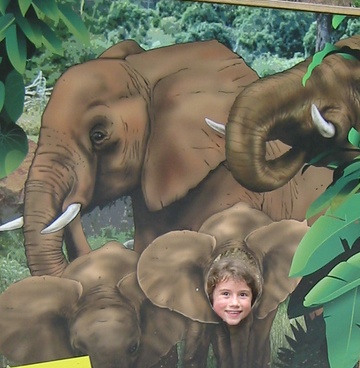 And exhaustion: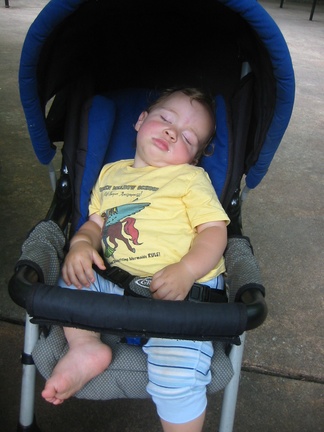 The next day, we hit the Aquarium… the largest one in the world!  Really cool place!!
Kaia pet the sting rays and the sharks!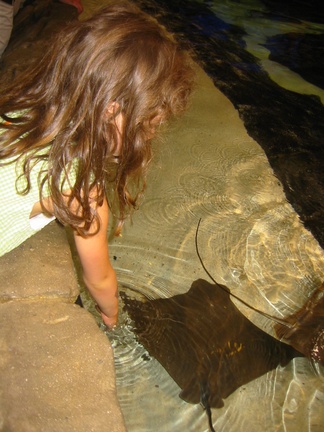 They have a tunnel that goes right through the largest tank of fish!  REALLY COOL to walk underneath basking sharks and other huge fish!!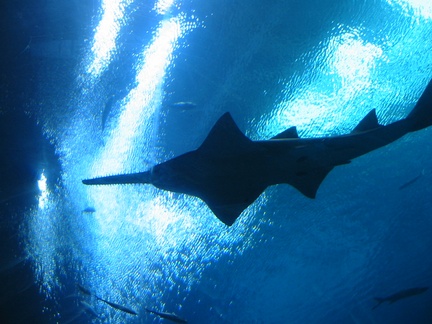 See the people in this picture below?  That gives an idea of the scale of this tank.  The tunnel was about 4 times what you see in this picture.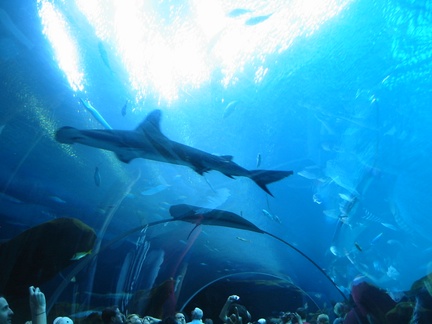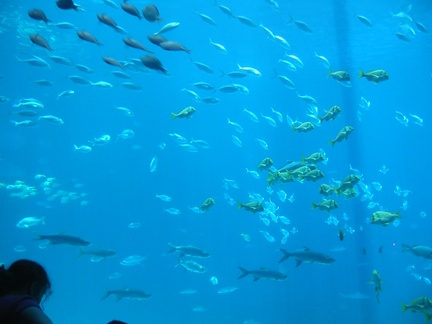 Check out this manta ray!!!  Fabulous!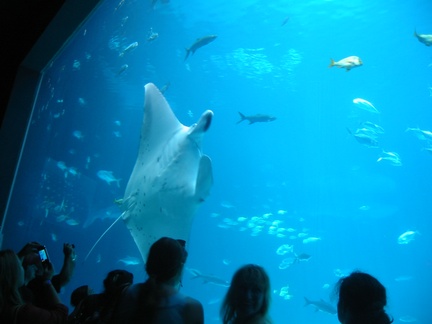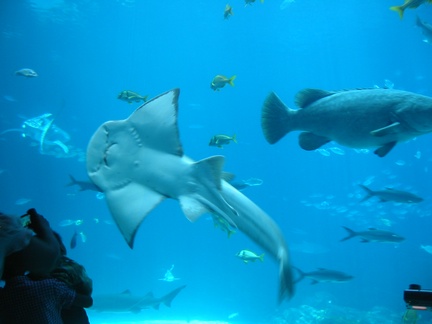 There was also a beautiful coral reef display!  I LOVED the colors of the fish.  I think this pink one with the purple square on it is a Square Spot Anthias. Sooo Coool!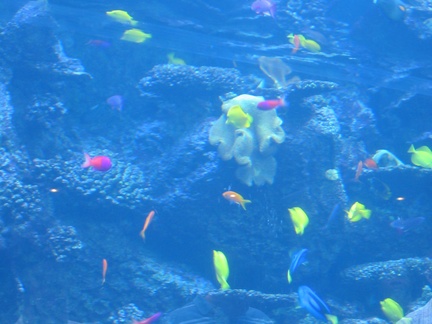 Then there was more exhaustion!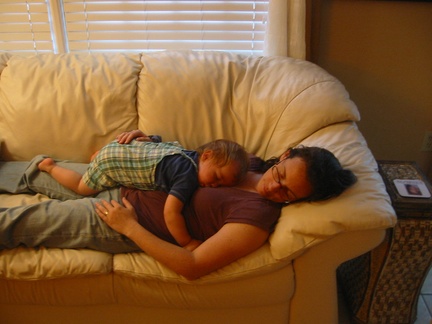 We really had a blast!
Of course, we are decompressing this week, and homeschooling has been very light!  But we are mostly wrapping things up for the end of the year, so that's just fine by me!