Look what's new around here!
The first baby piping.
Just born.
Kaia reading to the babies so they will come out sooner!
We now are the proud parents of 5 Ancona Ducklings!!!  They couldn't be any cuter!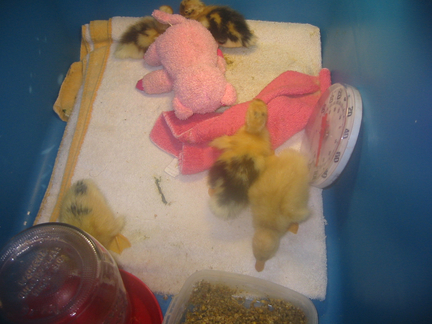 Yes, they are snuggling with a stuffed piggy!!  Every baby needs a stuffed piggy!