Before I get to all the vacation pictures, I have some great news!  Tomorrow, Toby starts his first day working for RedHat!  He's at a two day orientation in Raleigh, but after that he will be working from home!  Yay!  No moving!!!  He's really excited about the new projects and the team of people that he will be working with.  Not to mention the great pay and benefits!  I'm really excited for him.  I want him to love and enjoy the work he does.
We spent this past week visiting Toby's dad in Charleston.  It was flippin' hot!!!  But, the beach had a great breeze.   We walked to the beach and soaked in the water every day, played putt putt golf, went to the movies, watched the Perseid Meteor Shower, and just had a grand time relaxing!
Now, on to the pictures: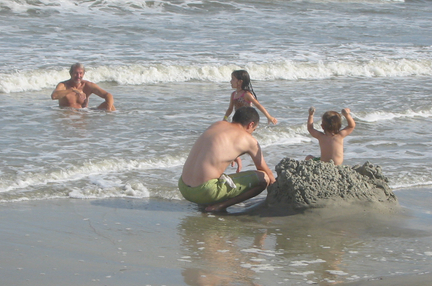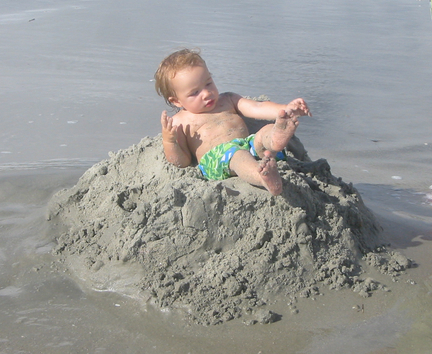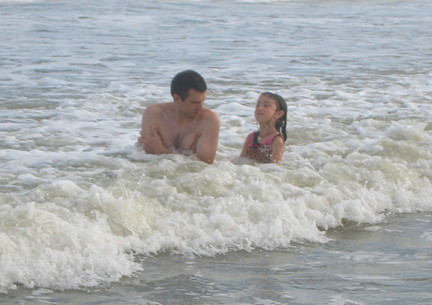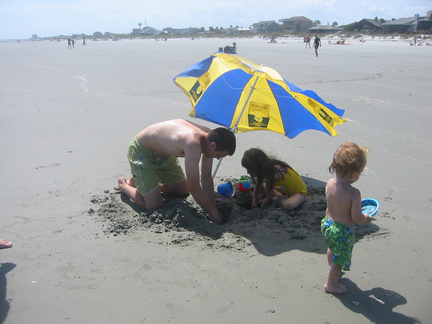 Kaia is in the "run away from the camera" stage.  So, Leif got a good bit more camera time.
Now, I'm taking some time to prepare for Kaia's second grade while she is visiting with her Nana.  It will be a quiet week at the homestead.