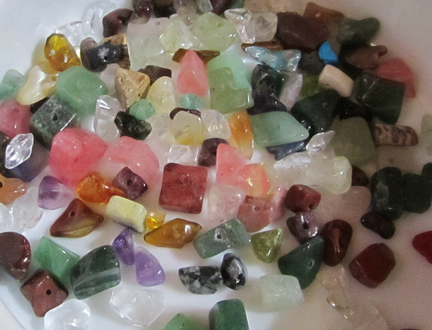 When Kaia and I were at the conference this past weekend, we both entered a raffle for various fun prizes.  Kaia has a hard time with raffles because she gets herself very worked up about winning.  So, she was pretty devastated when she didn't win the wire tree that she'd hoped for.  And it didn't help that I did win the two prizes that I'd hoped for.  She begged me to buy her a similar tree from a vendor.  But, I really wanted her to understand that she was completely capable of either earning the money herself, or of actually making her own tree.  (I feel like I placate her too often by buying her things she wants.)  The vendor heard how upset Kaia was about the tree she didn't win and offered to teach us how to make them.  This was extremely generous of her considering she was giving up her time and the money she could have made if I'd bought a tree.  So, for the past two days, Kaia has been working diligently on her own personal tree.
She wanted a white tree.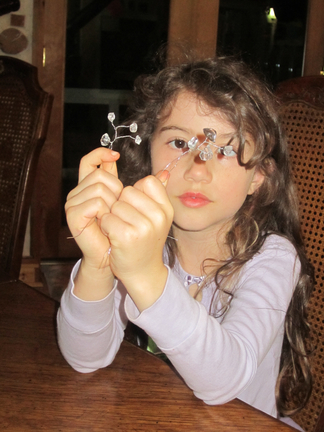 Check out the concentration on her face: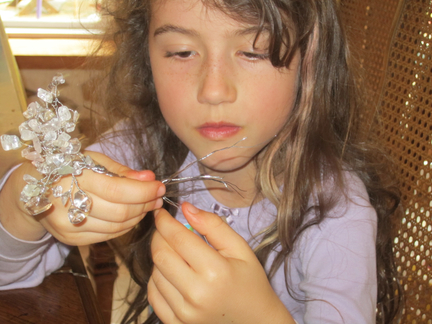 I'm so proud of her!  She finished her tree and glued it to a piece of Amethyst.  It now adorns her bedside table where she can meditate on it as she goes to sleep.  I think this is a craft that we will do over and over!