What beautiful holiday celebrations we have had this year! Â I am so grateful for the time that I have been able to spend with my friends and family. Â We've spent many days traveling to others houses to participate in their revelry and had a wonderful time! Â At our own home, we had a small Winter Solstice dinner with friends, old and new.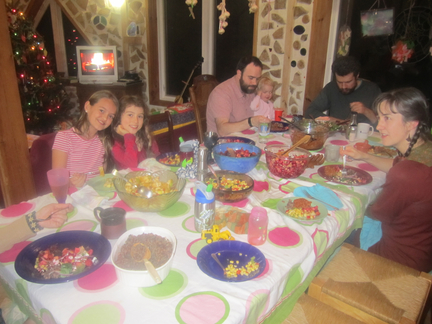 Followed by a decadent, chocolate yule log cake, of course.
Ok, and I have definitely been feeling uber-crafty this year. Â I love to give hand made gifts!! Â I feel like they ooze with love and comfort… I hope the recipients feel that, too, cause this year, we couldn't help ourselves. Â There was…
Rum infused with Banana and Vanilla
A Car Shirt for Dad to enjoy massages more often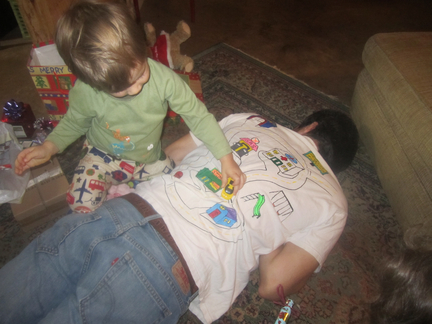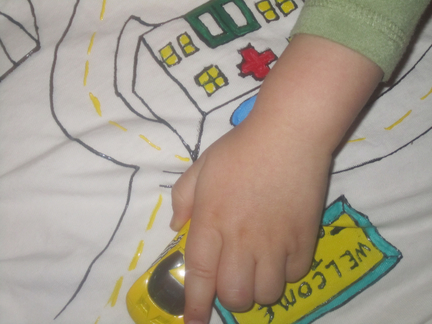 And even when Toby sat up, Leif just kept on driving!
Toby turned a magic wand for Kaia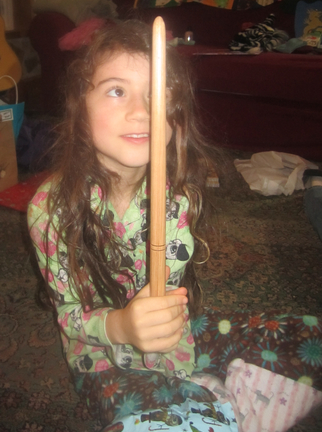 We all got some new flannel or fleece pajama pants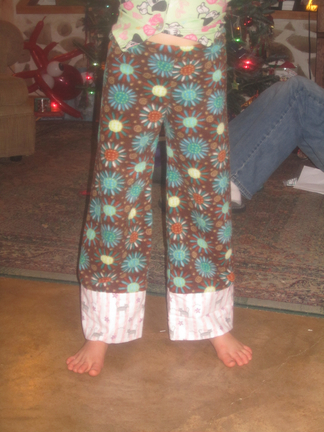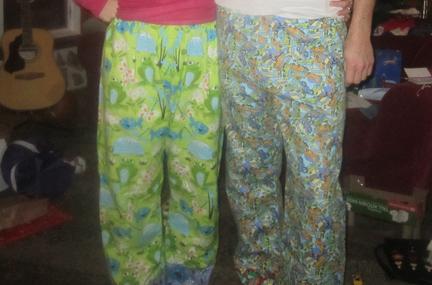 And Leif also got some winter pants. Â Both were corduroy on the outside. Â One was lined with flannel and the other with fleece. Â (and in case you are wondering, Leif did chose the cupcake fabric!! Â In fact, he begged me for it!)
There was also a puppet theater that you can hang in a door way.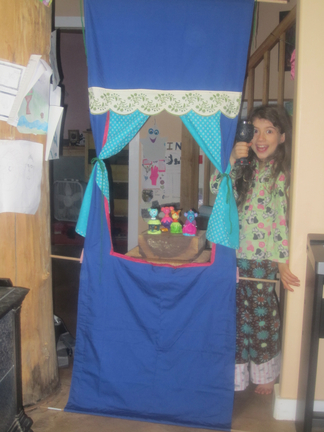 The other side has pockets to keep your puppets in.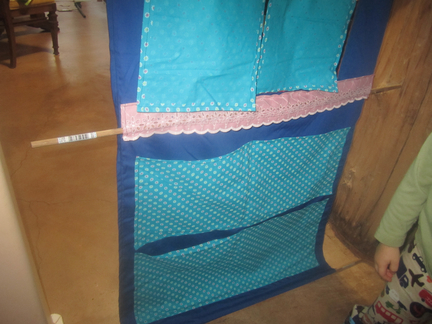 Holiday Cards
Wintermint Lotion Bars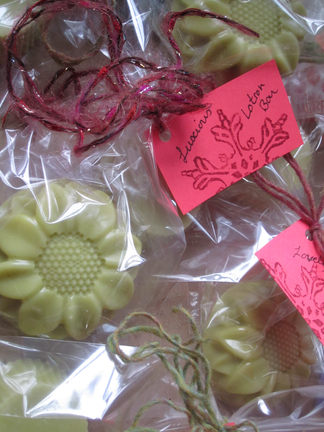 Vanilla and Candy Cane sugar scrubs (made by Kaia)
Sea Glass Pendants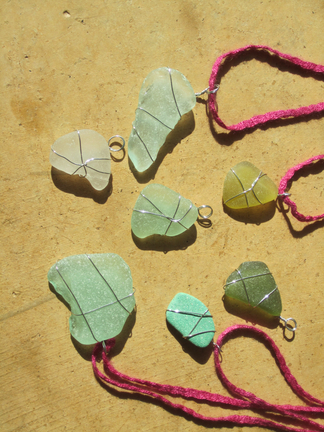 Hand knitted hat with velcro detachable hair for a little friend going through Chemo.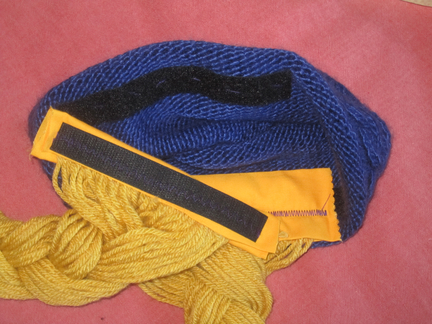 Hand turned wood bowls by Toby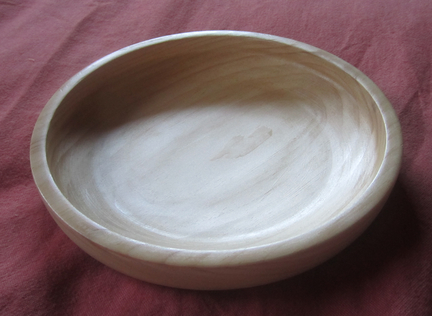 Flannel pajama pants for Pop and a knitted purse for Mom
Now that the holidays are over, I don't know what to do with myself. Â I feel like I should be crafting when ever I have a spare moment. Â Guess I need to learn to try to put my feet up. Â Ha!