This was our major summer project, and  I just realized, after all these months, that I still hadn't published these pictures.  Behold, the new rock wall, walkway, and patio!!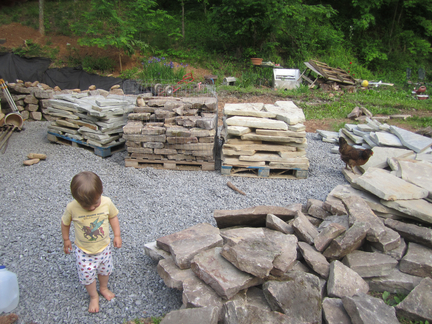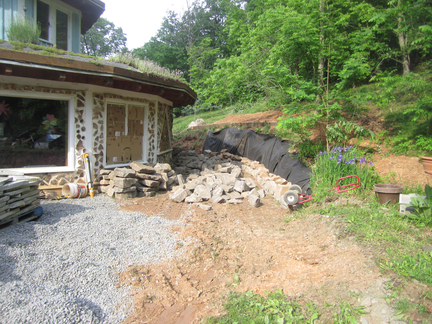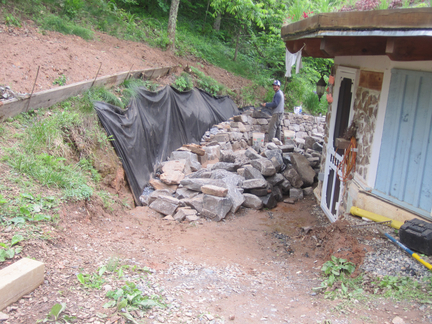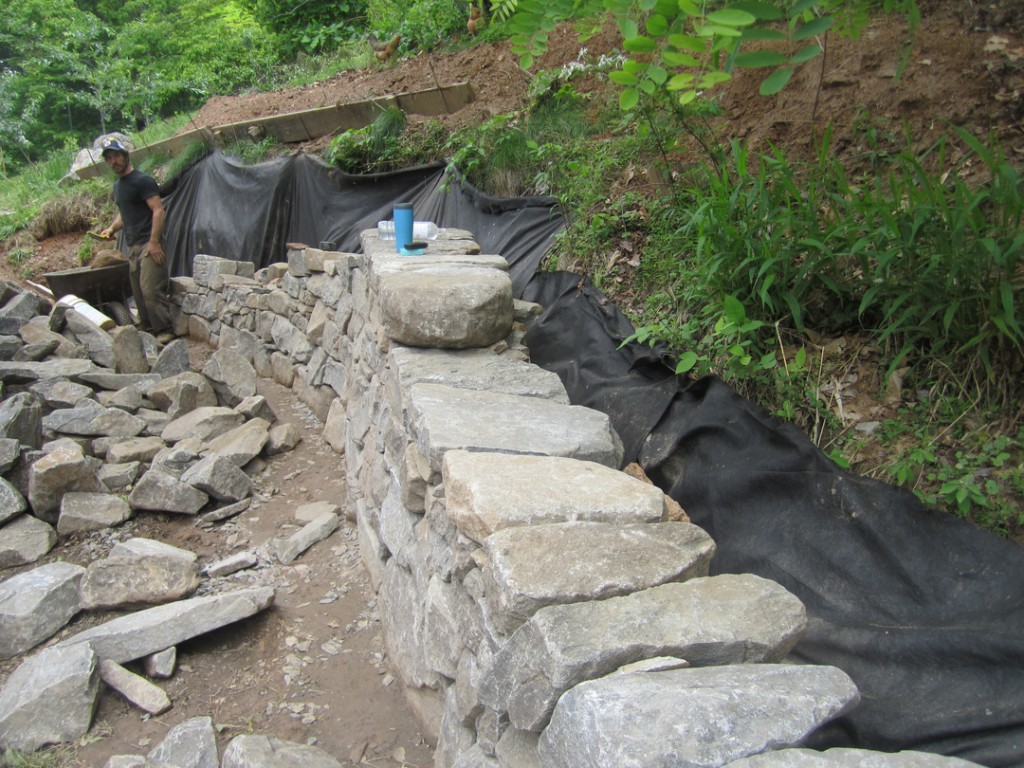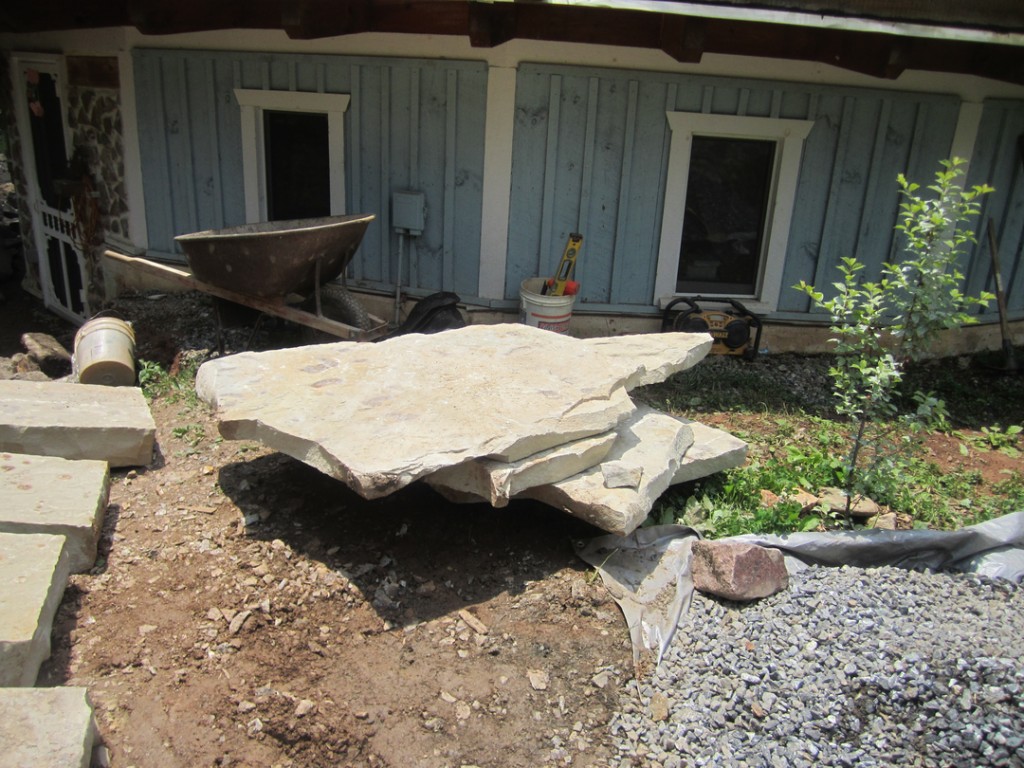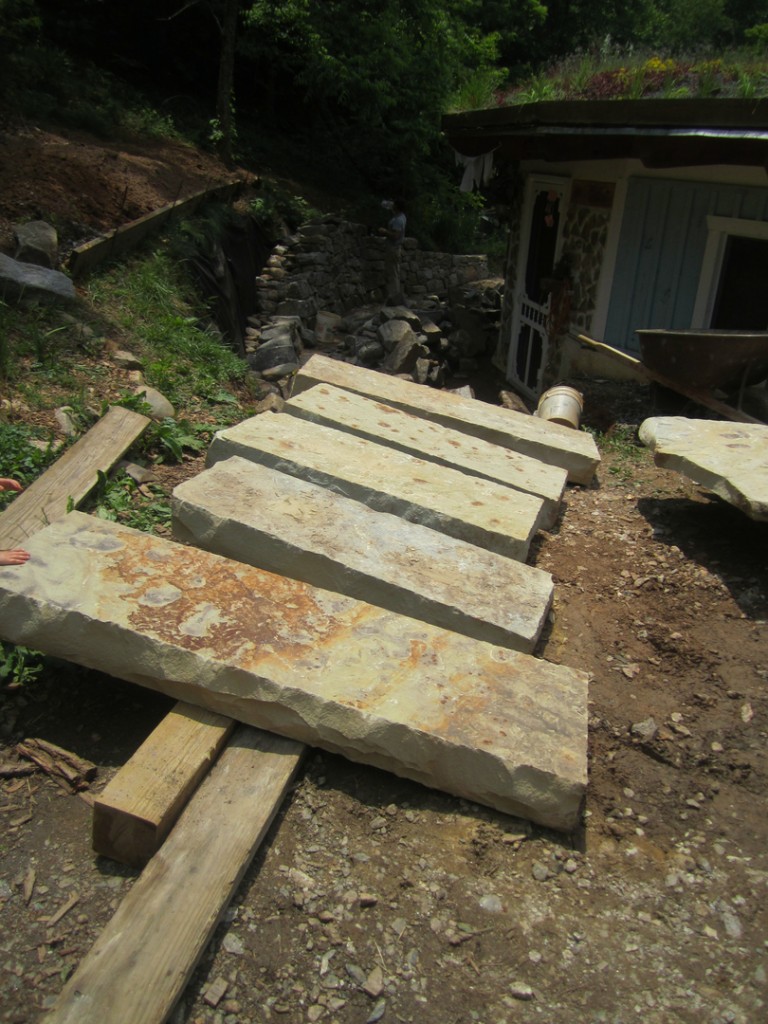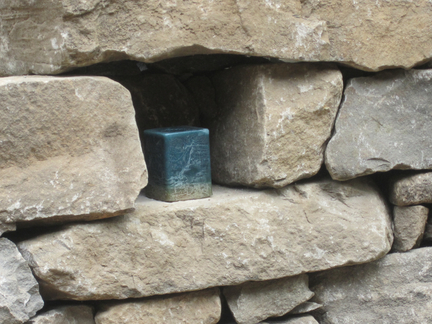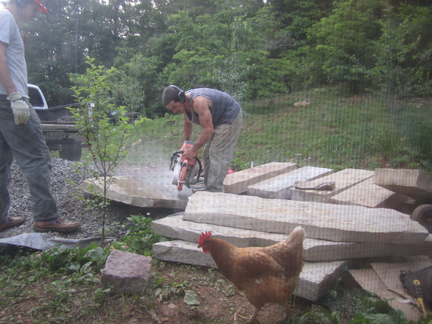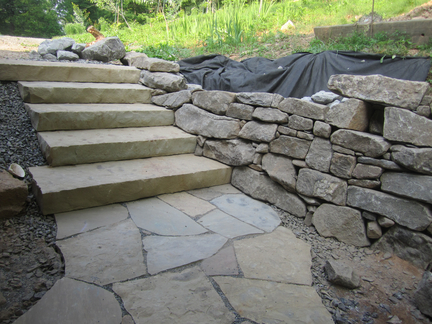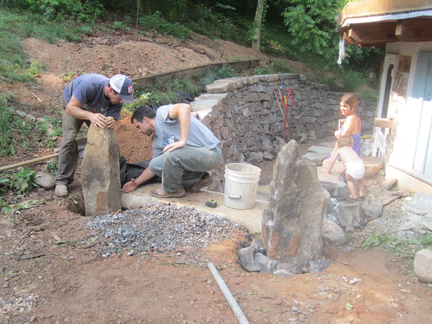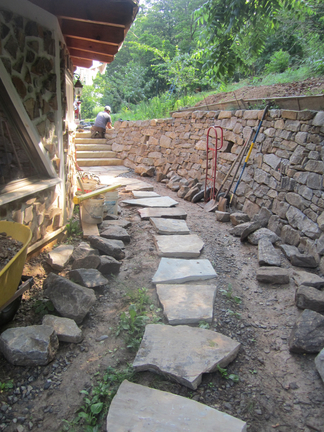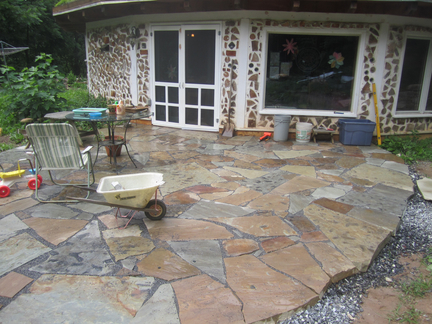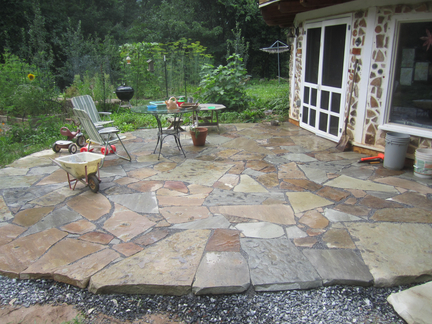 Now, 6 months after the installation, things aren't as lush and green during the winter, but you can see how the rocks have settled in. Â (Oh, those white ghosts behind the patio are my figs, wrapped up for the winter):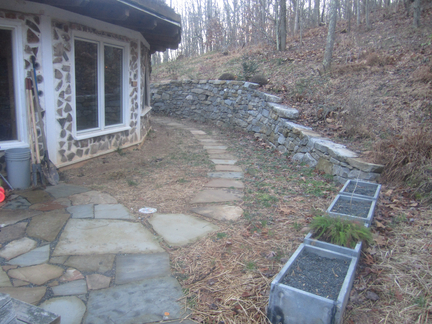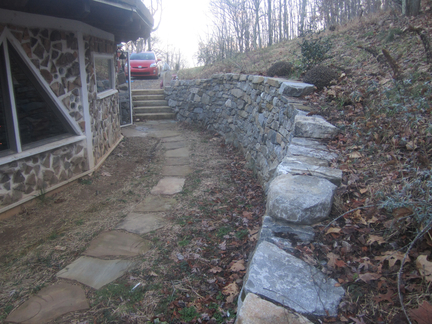 I can't wait to hang out on the patio in the warm sun this spring. Â I hope it will become a favorite space for schooling and play!