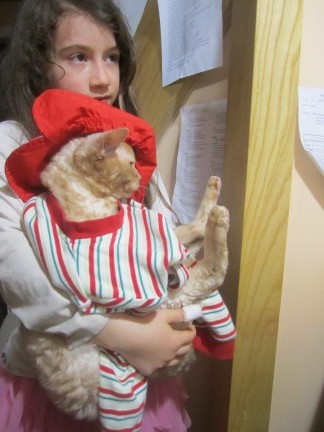 This sweet cat will put up with anything…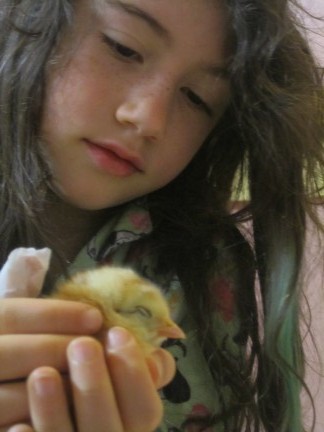 I know! I swore I was done chickening. Â But, I missed them!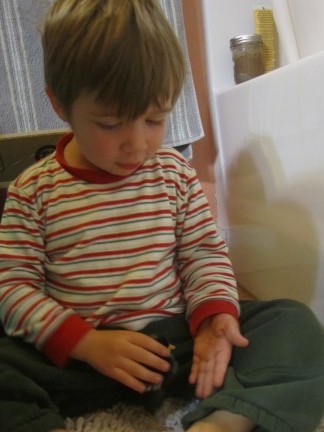 Learning to have gentle hands with the baby chicks.
watching the world.
best friends
This is a picture that Kaia took of our tulips. Â I didn't know it was on the camera! Â Doesn't it look like a Georgia O'Keefe painting?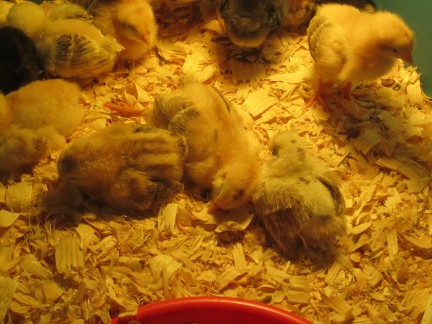 We know have 3 Lemon Cuckoo Orpingtons, 3 French Black Marans, 2 Easter Eggers, and one true Ameraucana.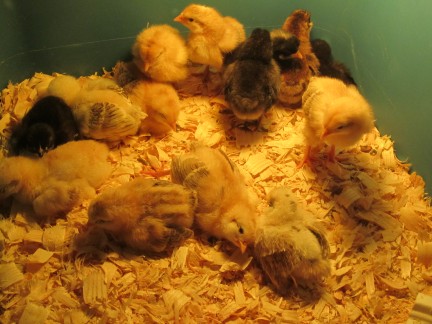 We are expecting 3 more Lavender Orpingtons in mid-April. Â Before they all need to go outside, Toby and I are going to redo their run and coop, and hopefully predator-proof it!
And I promise you, I didn't give him illegal substances before filming this! Â He discovered this game on his own!