We've had a wonderfully full summer with activities to keep us very busy.  But, with perfect  timing, the weather has started to turn a bit cooler just as we are beginning to settle in to our school year and we are feeling ourselves begin to calm down a bit.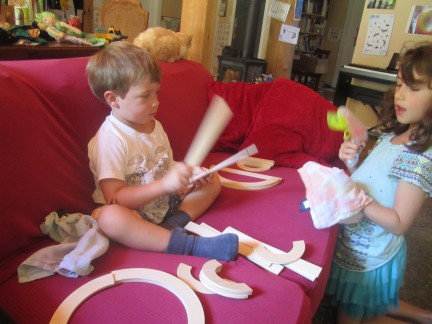 Leif LOVES his 'school' time. Â He fusses when I put the books away. Â He and Kaia spent an hour playing with his new wooden letters yesterday. Â I sat and knit while she did the lesson for me 🙂
We've been putting up our harvests:
Raspberry/Elderberry Mead, Raspberry Jam with chocolate mint, Raspberries and Peaches in a light syrup, Peach/Apple Hard Cider, Cinnamon Peaches, Peach/Lavender Butter, Green Beans, Pickled Green Beans…
And watching our little foster kitties grow big and strong (and very mischievous!)
Kaia is finishing up a class on stage make up
We've been visiting farms and just enjoying each other's company.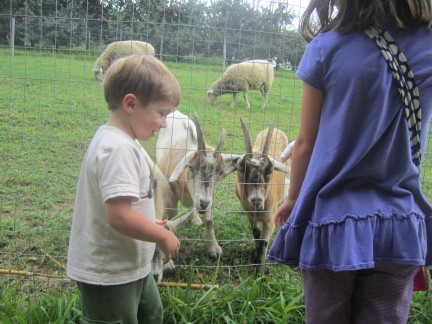 I have a general feeling of excitement about this Fall without any particular reason why. Â I love this time of year. 🙂
What have you been up to?