There may be no escaping!
Lion Tamer in training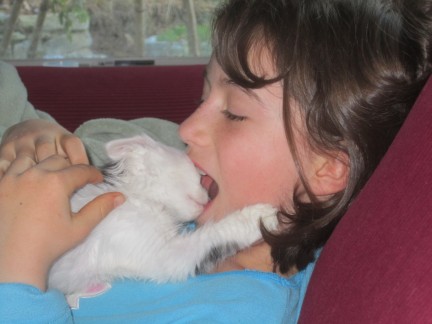 "I know I smell salmon in there!! Â Lemme at it!"
All snuggled up by the fire.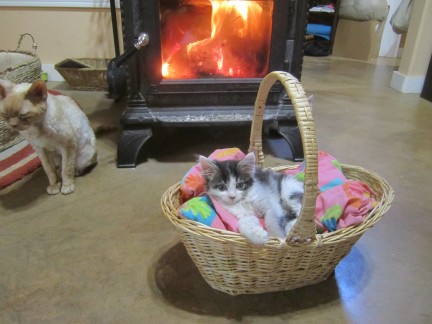 Hmmm… Why, you ask, does the big doggie sleep on the hard floor instead of her cozy bed? Because of the giant, fuzzy monster that has taken over the bed!!! You see him?? He's right there!!! On the bed!! He's huge and has glowing green eyes!!
You  need me to zoom in?