These two foster kittens have pretty much taken over our lives. Â They are too sweet and snuggly not to play with them all the time. Â In fact, I have them on my lap as I type this.
Here are a few pictures of our last week…
Attempting to convince the big man that he should be adopted.
Snuggling with the little man
Our two older cats are learning to get along with the two babies.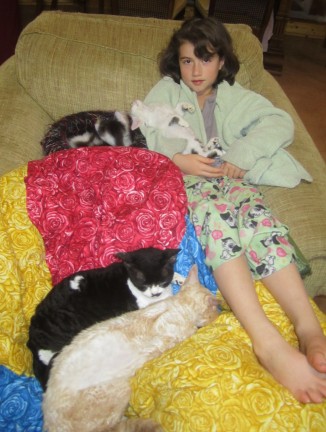 Are all kittens this floppy?
Max has adjusted very well to the babies and loves his snuggles. Â (Or maybe he's just getting too old to run away)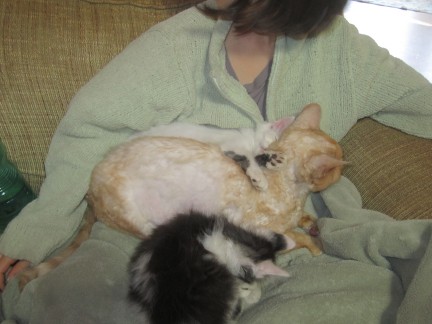 Or maybe he likes the heat of kitten blankets.
"This is my cute face!"
Taking over Max's basket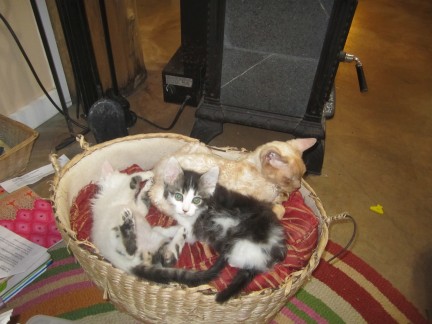 And this is why I am having such a hard time working on my knitting right now.
Curled up in the hood of my jacket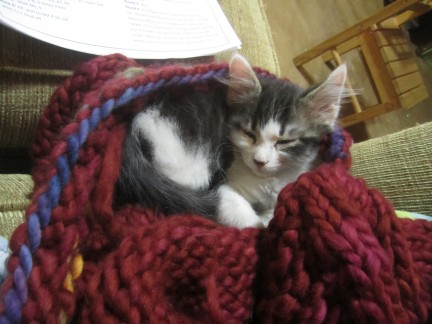 And then there were three.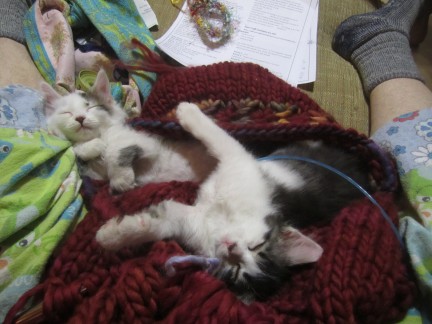 And then I just gave up and let them have it.