The other day, Leif and I picked up our camera from the repair shop and noticed a large pine tree just outside of the front door. Â The tree was dripping with sap. Â In fact, there was so much sap that it looked like the sidewalk next to the tree was covered in candle wax. Â Leif began asking all kinds of questions about how the tree makes sap and what it does. Â He stuck his fingers in it and got himself all gooey. Â We talked about how the sap is part of the tree's immune system and when there is an injury it makes a scab, just like our bodies do. Â I told him that the sap helps fight infections and that you can make it into a salve and use it on wounds.
"I want to make a sap salve for my wounds, Mommy!" Â Leif said as his eyes lit up with excitement. Â And, of course, I thought, 'Yay! Â An herbal project!!'.
I happened to have a little stash of pine sap that Kaia and I collected when we were out in Arizona this summer.
So, we grabbed the sap and pulled out our HerbalRootsZine about Pine (have I told you how much we LOVE this zine?!). We read all about Pine and it's uses, and then headed to the kitchen for a little mixology 🙂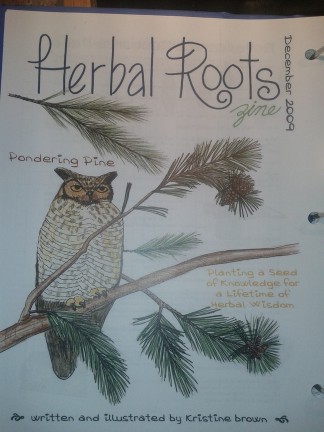 We warmed the sap in Olive oil and added a bit of beeswax. Â Kaia asked to add some Lavender Essential Oil for its healing properties. Â So, we tossed that in, too.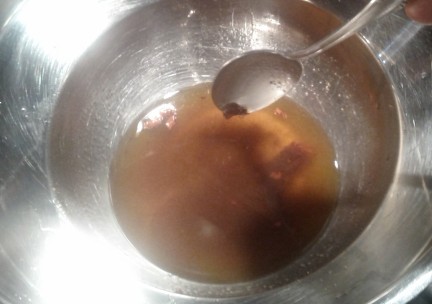 Once it was all mixed, we poured it into our jar and let it cool.
Super simple, super fun, and lots learned. Â Leif went around telling everyone that he has a pine sap salve for his cuts and boo boos, and though his chocolate-covered face looks sad, he was actually super excited about his accomplishment. Â He said he's looking forward to his first cut so that he can try it out. 🙂