For the last few years, Toby and I have talked about how nice it would be to take a month out of each year to travel with the kids. Â It would be a fabulous way to introduce them to other cultures, people, languages, etc. Â We thought it might be best, though, to wait until Leif was 5 years old to do this, and to start in the States, just to see how we all did with being away from home for a month.
It just so happens that some good friends of ours just moved to Boulder, Colorado earlier this year and they invited us out for a visit in July. Â We also have a friend who needed a place to stay for the month of July and offered to take care of our homestead. Â BAM! Â Couldn't have been more perfect.
For a few months prior to our trip, I started collecting little entertainment goodies for the kids, and wrapped each one in brown paper. Â Every few hours of our trip (while we are in the car at least) if the kids are well behaved, they get to open another package. Â We also borrowed a DVD player from a friend, and laminated road maps so that the kids could mark off our travels on the maps. Â We left last Sunday with the kids in PJ's surrounded by pillows and entertainment.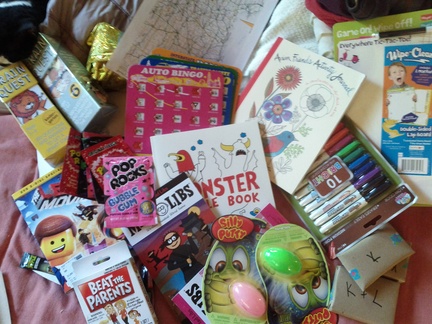 I will admit, I was very apprehensive about the drive. Â I thought that there might be a bit too much bickering going on in the back seat for my liking. Â But, things went amazingly smooth.
Our drive took us about 3 days (with stops here and there). Â Silly Putty and Mad Libs were a hit. Â And, of course, the DVD player got some use! Â We also tried our hands at making Car S'mores.
We wrapped the graham crackers, marshmallows, and chocolate in aluminum foil and put it on the dashboard in the bright sun. Â It didn't take long before the chocolate had melted and the kids got a tasty treat.
Oh, and the kids also got to experience PopRocks for the first time. Â (I know it sounds like all I did was give the kids sugar, but I promise I didn't 🙂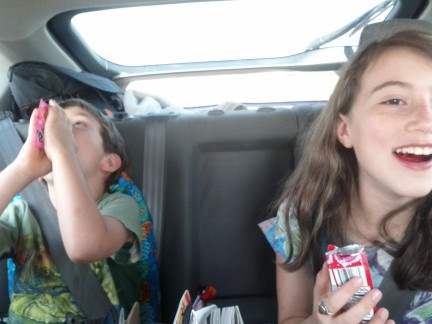 Another way to keep the kids entertained was by rating all of the bathroom stops. Â In case you are wondering, the most pleasant/cleanest bathroom was a tie between the Breaktime at Booneville, MO and the 24/7 Travel Store west of Topeka, KS. Â The 24/7 may win out due to their used book store inside the rest area! Â (We even found a Reishi mushroom growing out of the lawn at the Kentucky Welcome Center rest stop!)
With the kids marking our progress on their maps, we noticed that most states most populated cities were not also the state capitals. Â In fact, in only 17 of our 50 states are the capital cities also the largest cities in that state. Â Can you name them?
On the way out to Boulder, we made a stop in Troy, IL to visit friends we hadn't seen in almost 8 years. Â The kids wore themselves out playing while Kristine made wonderful meals and we had great conversation. Â Thank you Kristine, for having us out to your lovely farm!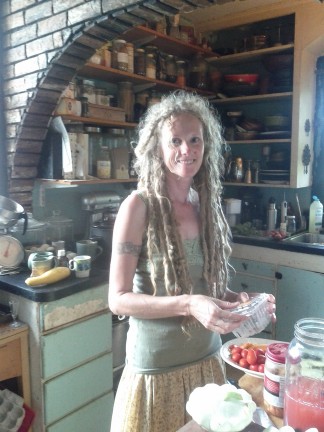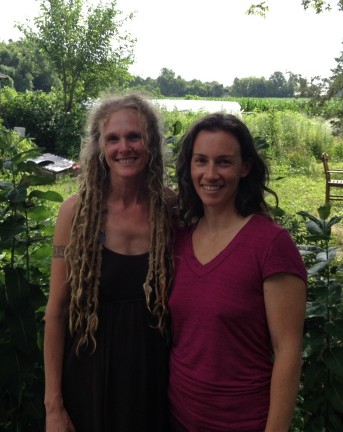 These silly turkeys loved to gobble. Â And when one gobbled, they all gobbled. Â Leif discovered that they would gobble every time he screamed. Â I wonder what the neighbors were thinking?
We all loved seeing the sea of windmills along the highway once we got into CO.   This happened to coincide with seeing a video about two Russian scientists who are attempting to build Tesla's Wardenclyff tower.  So, we learned a bit about energy and how it's transmitted.  Leif thought this was pretty dang cool!
Now in Boulder, we are spending our time swimming at the most fabulous community pool, hiking up in the Rocky Mountains, visiting markets, and enjoying time with our friends.
Lily Lake is in the shadow of Longs Peak (a 14,000 foot mountain).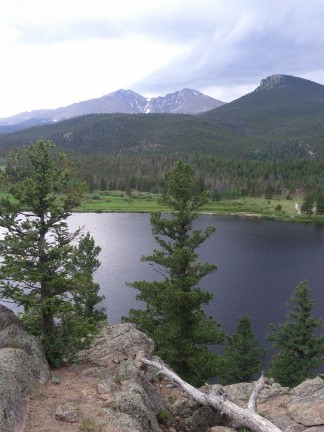 We had a lovely hike around the lake and up into the mountains a bit.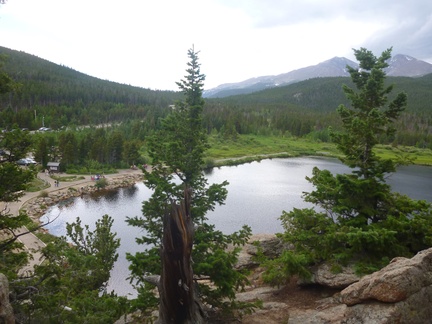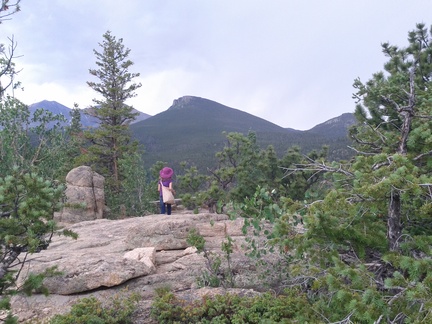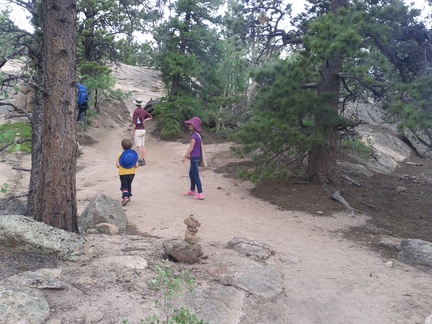 The mountains here are so amazing and stunningly beautiful, just like my mountains back home. Â Yet, they are extremely different. Â So stark and dry and sharp. Â The mountains I've grown up with are lush and green, softened and molded with age. Â I love the contrast between the two and learning about these new mountains.
(See the rock climber?)
Kaia shot this picture of me photographing the storm rolling in.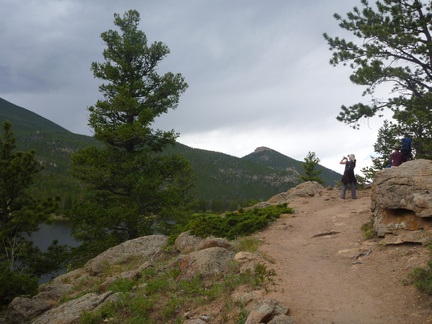 The storm over Longs Peak
There were some VERY friendly chipmunks who may be getting fed a bit too much by the tourists 🙂
This one is trying to steal a compass from Leif's hands.
And this one was a bit of a camera hog.
On the way to the mountain, we found this gorgeous church growing out of the stone.
Back in Boulder, Leif had a big thumbs up for the big slide at the community pool!
All of us took turns on the big slide! Â There seriously needs to be one of these at our local pool in Asheville!
Today we explored the famous Boulder Farmers Market. Â Kaia said, "It's more Gluten free than Asheville!!" Â And Leif ran around like a crazy boy (and then got swung around a bit)!
We stopped at an art booth and learned a bit about the Ndebele people of South Africa and their style of house painting.
And of course, there has to be a cute picture of our friend's little boy Isaac, who loves peek-a-boo.