Toby had such a wonderful time hiking towards Apache Peak that he had to take the kids and I back… and it was breathtaking!
The kids were most excited about the snow! Â We saw a bit at the bottom of the trail and a bunch at Isabelle Lake!
I took lots of wild flower pictures. Â Many I'd never seen before and the colors were so rich!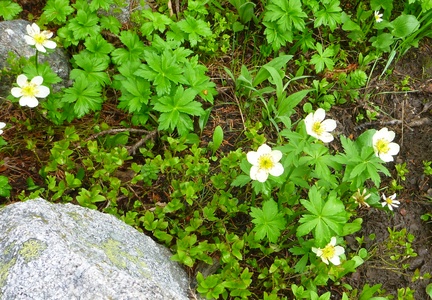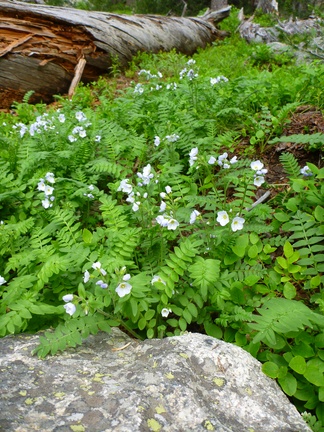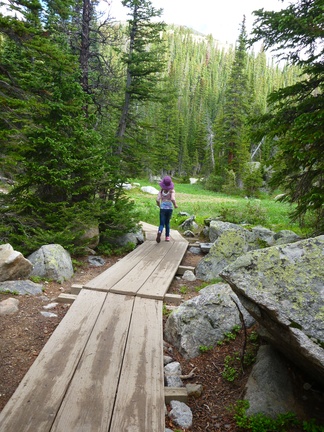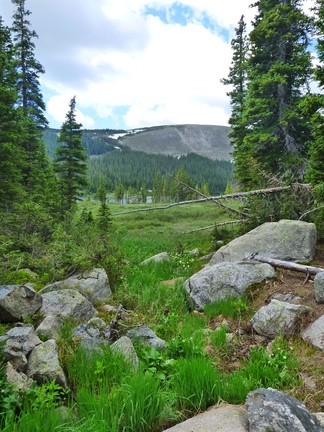 There was a little bit of complaining about going on a long hike, but attitudes changed pretty quickly once we got going.  It reminded Kaia and I of our time in the Ponderosa Pine forests last year.  The air was cool and crisp and smelled of conifers.  So refreshing. (This is the lower lake, Long Lake.)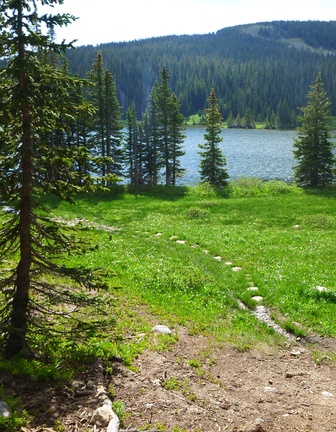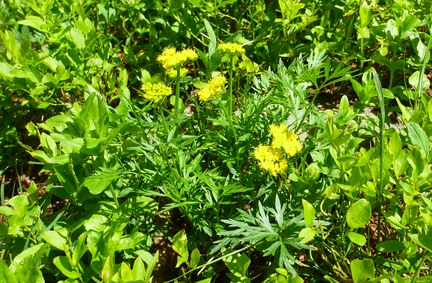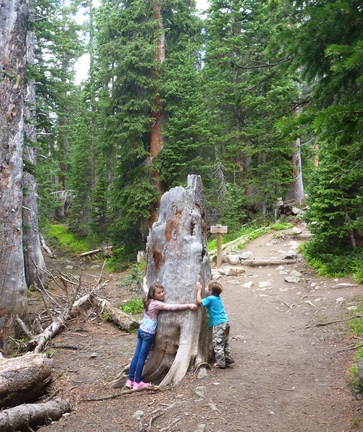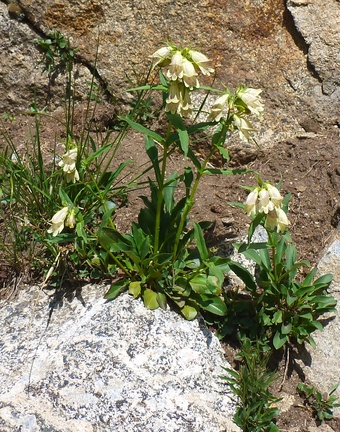 Can you see the slithering "S" back and forth on the snow? Â Snow boarders have hiked into crazy areas to snowboard down!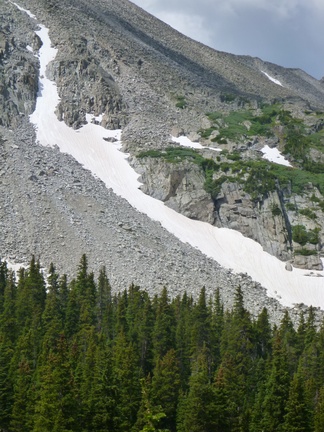 I love the vibrant colors in this picture!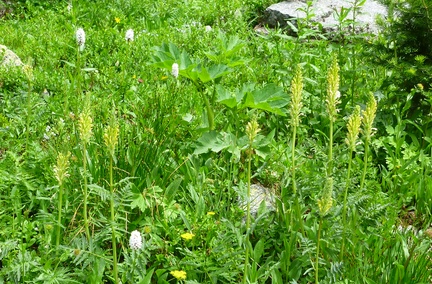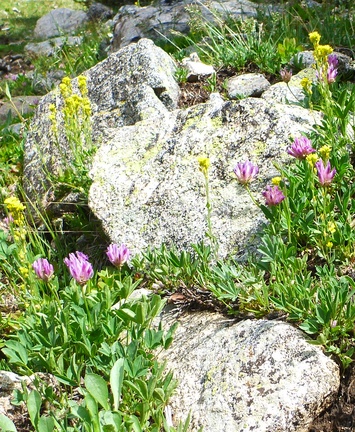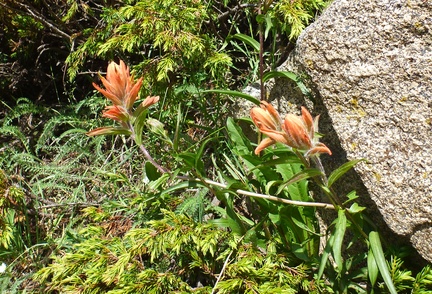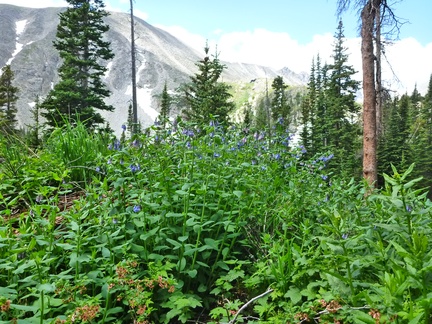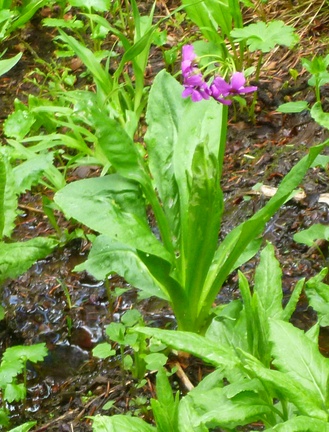 Isabelle Lake still had a good bit of snow around her. Â On the left is what looks like a snow damn coming off of the lower side of the lake.
(Yes, I am wearing my Chacos. Â I wear them every where and didn't even bring another pair of shoes on the trip 🙂 )
The river on the right was flowing down from snow melt up above. Â It punched a whole through the snow and fed into the lake.
Don't get too close. Â It's a steep drop and a very cold swim under the snow!
This was the view from our lunch spot. Â The water falls off the far side of the lake…
…And DOWNNNNNN to the river below.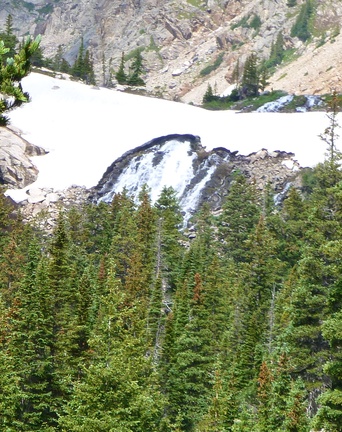 Such a lovely day!!