We had one of those wonderful weekends where you stay really busy with all kinds of fun stuff!
Though we don't really celebrate Easter, Kaia and I wanted to do something crafty for spring. First we made sweet little birds nests (and ate way too many M&M's) We brought a few to a birthday party on Sunday, but what we left at home is all gone now 🙂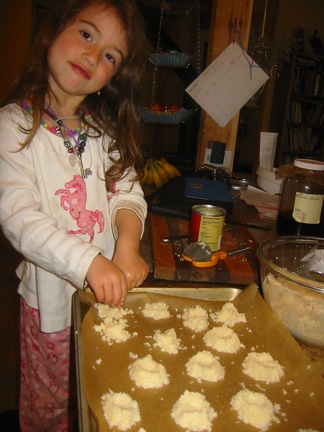 We dyed some of our eggs, too. But, since we get dark eggs from our chickens and you can't see the dye well, we tried a new dying tactic.
First, you set up your dyes in glasses and hard boil your eggs.
Then, you roll the cooled eggs around, cracking the shell, but leaving it on the egg.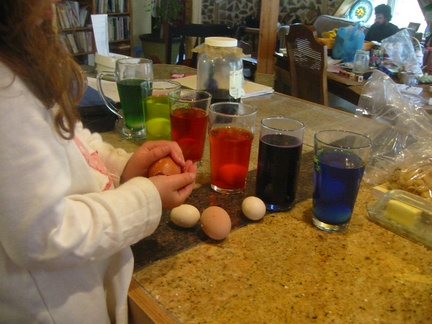 Plop the eggs in the glasses of dye and leave them for a few hours, at least (we left ours overnight).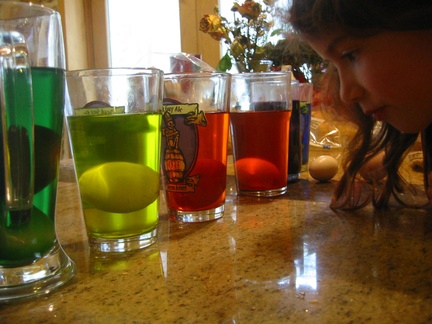 Then, take them out of the dye and peel off the shell. The inside of the shells are just as beautiful as the egg.
The darker colors came out best. Some of the eggs didn't peel well at all, I think they were a little too fresh when we boiled them.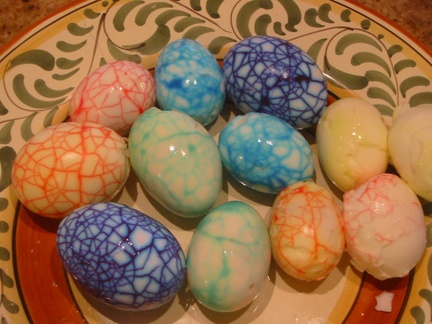 We plan on having deviled eggs later on this week.
Yesterday, while the moon was in scorpio, we planted spinach and chard seeds out in the garden beds, and started cilantro and fennel in soil block in the cold frame.
With the weather warming up, I really need to go into the bee hives and check them out. But, the weather has been either rainy or too windy. Soon, hopefully, so I can add more supers if they need more space (to keep them from swarming).