We've had the crafting spirit in our home lately!  This weekend Kaia and I made some santa ornaments after seeing them at Write-It-Down.  We just happened to have everything we needed and couldn't resist the cute little guys.
Then we had a few friends over for more crafting.  We made beeswax ornaments with beeswax from a local beekeeper!  I got 5 pounds of it!! Mmmmm, the kitchen smelled yummy!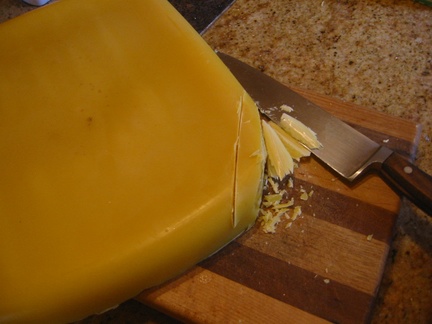 I had some lollipop molds, so I used a dab of play dough to block where the stick would go so that the beeswax didn't flow into that part of the mold.  I also put some sparkles in the bottom of the molds.  (You could put some on top too, right after pouring the beeswax in, if you want sparkles on both sides.)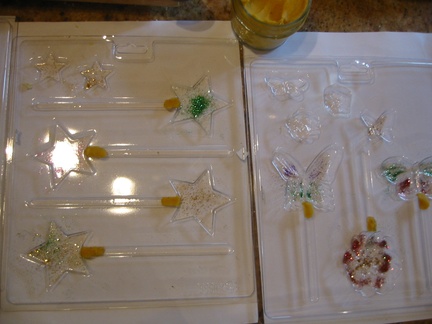 When the beeswax was cooling, but still soft, I poked holes for the ribbons.
Then there were the glittered pine cones:
And the pipe cleaner trees (Kaia's is looking a bit like Charlie Brown's tree… she said she will be putting more ornaments on later 🙂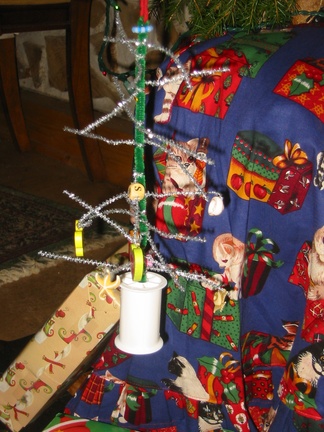 And once our friends went home, and Leif finally fell asleep, Kaia and I just kept going and made Cinnamon-Applesauce ornaments with the recipe that we found over at 5OrangePotatoes.  I love these!!  I will definitely be doing them again!!  And the cool thing is that you can use any cookie cutters you want and hang them around your house all year long!! They don't have to be holiday ornaments.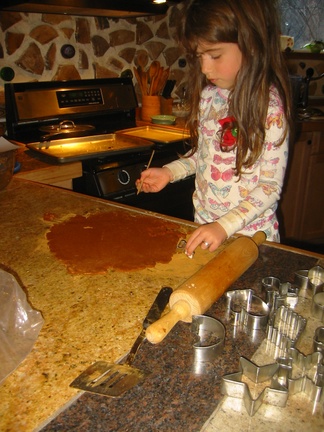 We used some of the dough that was left over and made them into beads!!  Just roll them into a little ball and poke a tooth pick through it for the hole.
We stamped a sweet little fairy print into most of the ornaments.
The house smells delicious!!