Ever since I first saw sandpaper alphabet cards on another mama's blog, I've been wanting a set of these for Leif.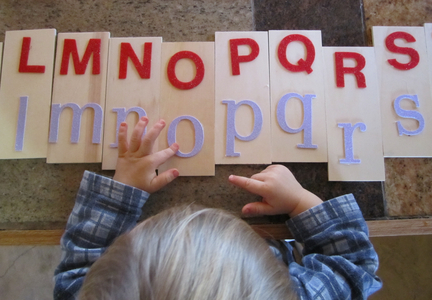 I found small wooden cards at the local crafts store, along with felt capital letters and super sparkly, textured lower case letters.  The red felt letters are actually stickers.  So, Kaia took charge of sticking them to the wood.  The purple letters needed the hot glue gun.
Then this wonderful set of alphabet cards needed it's own sweet carrying bag.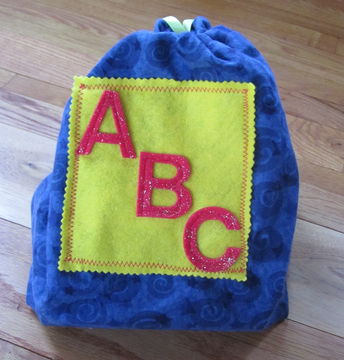 I hope they will get lots of use!