It's not just Kaia who's been crafty lately. Â Leif has been holding his own. Â Aside from helping me create a parking garage for all of his cars: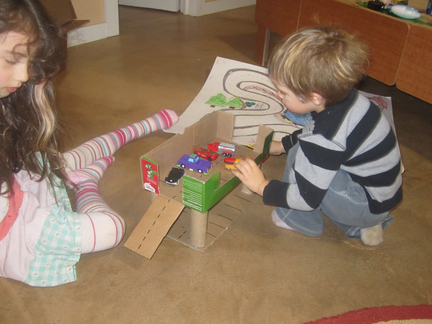 He has recently had his hands in lots of gloop! Â We discovered a recipe during a science lesson and he can't get enough of it. Â His little hands have been busy playing, making me gloop pancakes, gloop eggs, gloop on a stick… Â It's more addictive than play dough!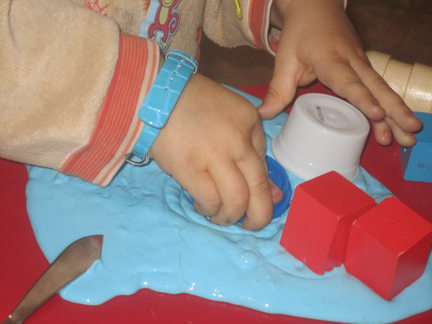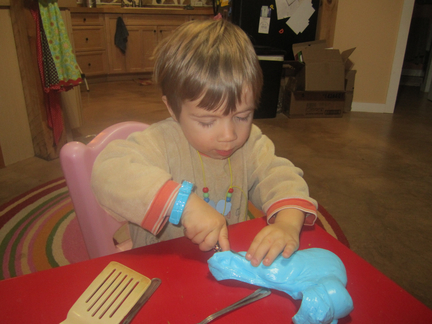 Here's the recipe if you'd like to try it yourself.