Of course, we'll start with the cutest!!
Leif had a few bites of rice cereal yesterday, and he downed it!!!
"Hmmmmm, I think I might have a bite, thank you!"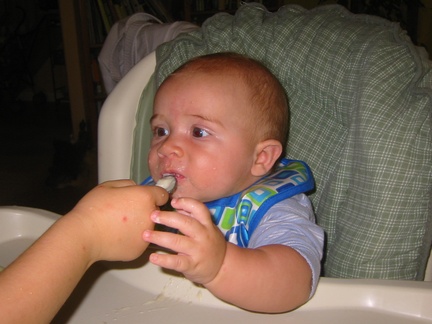 "WOW!  I LIKE!  Give me that spoon!"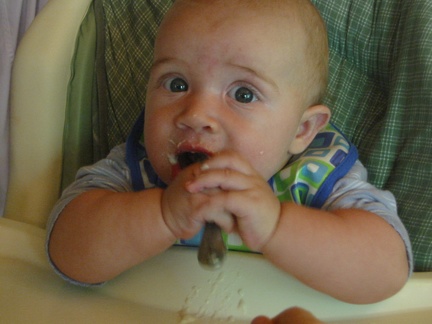 "Mine!!  ALL MINE!"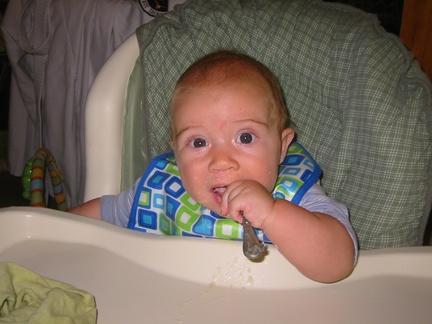 "Yes, boys can too play with Barbies!  They are very tastey!"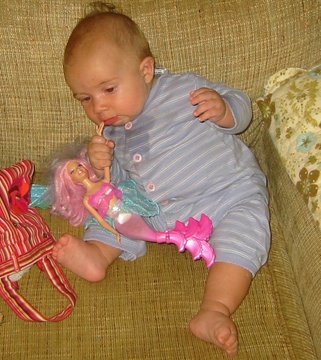 I finally got around to harvesting most of the chard.  I blanched it and stuck it in the freezer.  (There's no more room in there now, with all the frozen greens and 3 gallons of blueberries!!  A fourth gallon I made into Blueberry Jam and Brandied Blueberries!!)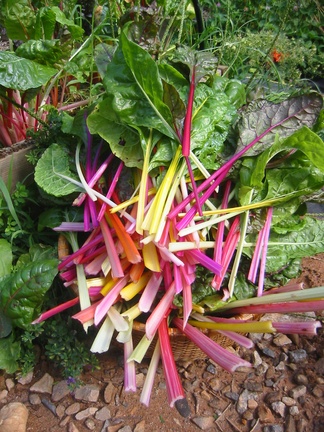 I've been knitting up a little headband to keep my ears warm this winter.  Kaia wants one for winter and one for summer!  I might use some light weight yarn and make myself one for summer too!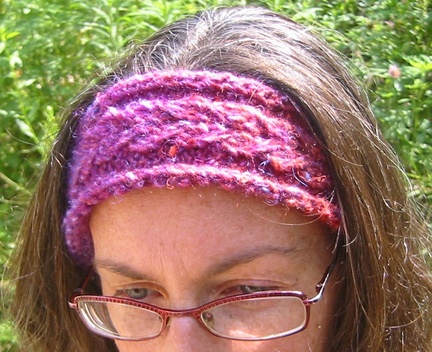 We have MORE hens!  A friend moved and couldn't take her 11 chickens with her… so she gave them to us!  That makes 35 chickens at our home!  Some of the babies from the spring will turn out to be roosters and we'll find them new homes.  But, it looks like we will start selling eggs!  And we need to get on the new coop!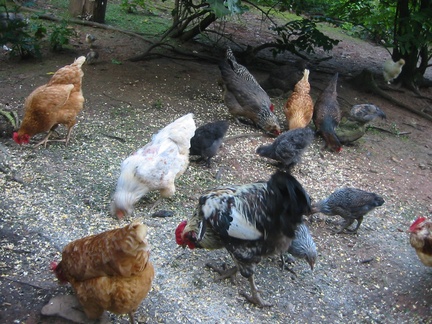 And here is one of our regal Fezzik