This past Friday was our ninth anniversary! Â Yay! Â We really have an amazing life together. Â So, in celebration, we took a hot air balloon flight. Â Neither one of us has even been up in a hot air balloon. Â We occasionally see them fly over our house and thought it would be fabulous to try. Â We were right!
We got to the launch point bright and early, just as the balloon was being filled.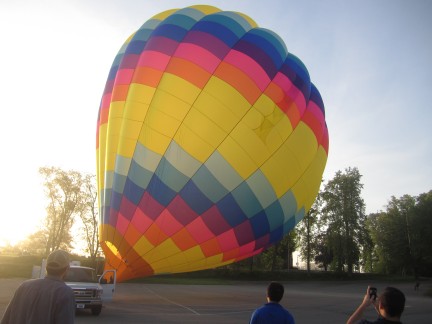 Here's our pilot, Addison, from R.O Franks Hot Air Balloon Company. Â I was a little nervous about our flight, but when he told us that he was a third generation balloonist and began learning from his mom when he was 15, I was really relieved. Â This basket that he is in will hold himself and 12 other passengers!!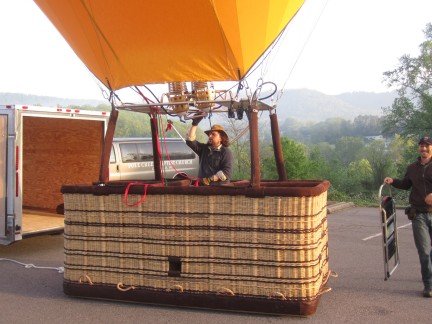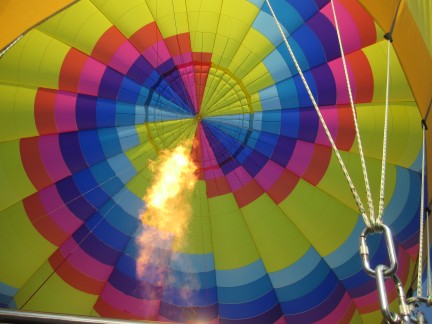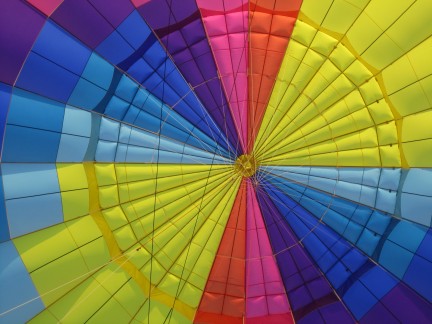 Lift off!
I have to say, I'm not generally scared of heights. Â I've been sky diving and up to the top of the Empire State building, but there is something about looking straight down from the balloon that was a little disconcerting. 🙂
The ground crew kept in touch with us the whole time we were in the air and followed us from the ground. Â That way, they could be waiting for us on the ground when it came time to land. Â Here they are, getting ready to follow us.
We actually live just on the other side of one of the mountain ranges that we were flying by. Â That's why, when the wind is right, they fly right over our house!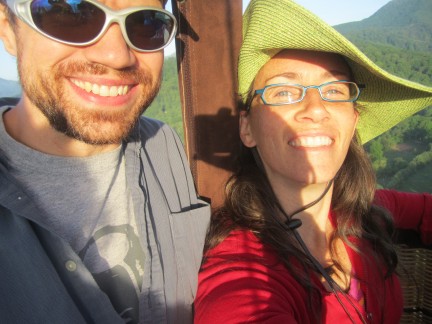 Morning fog over the Blue Ridge.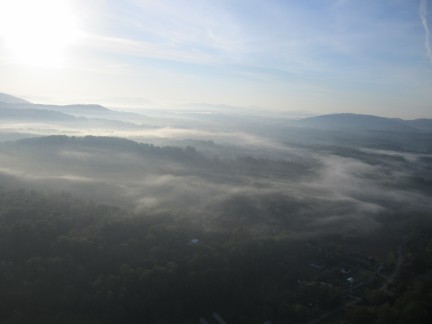 Woo hooo!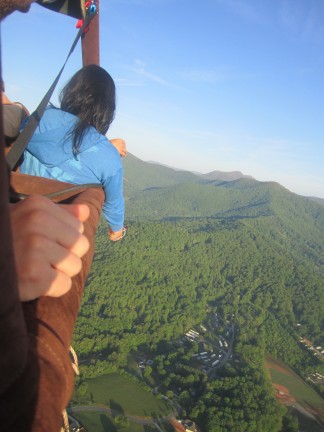 The winds were really calm for most of the flight. Â It was a beautiful morning.
Kathie, I took this one for you. Â The rooster was going crazy when he realized we were landing in his yard! Â See him staring up at us?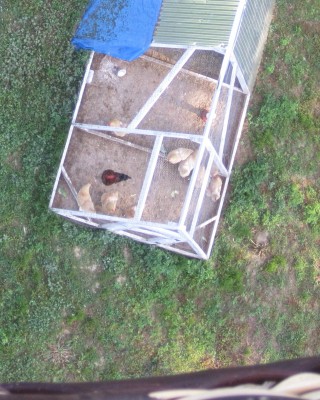 Despite the 14 MPH winds that carried us over to this field, the winds calmed and our pilot gave us a perfect landing. Â You could barely tell we touched the ground. Â The ground crew quickly hopped on and began securing the balloon. Â I bet they won't need any other form of exercise today after pulling the humongous balloon to the ground!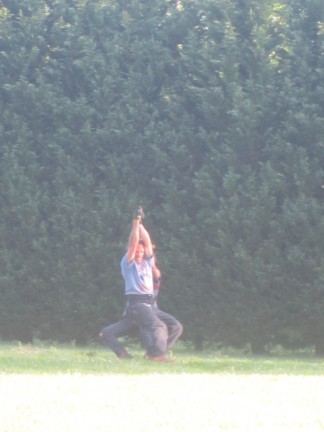 To make sure the balloon didn't fall on us, they let the air out slowly and pulled it to the side of the basket.
The massive amount of color and geometry was just beautiful!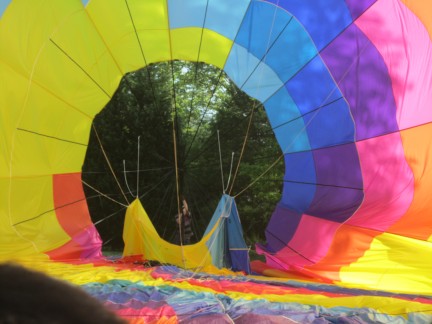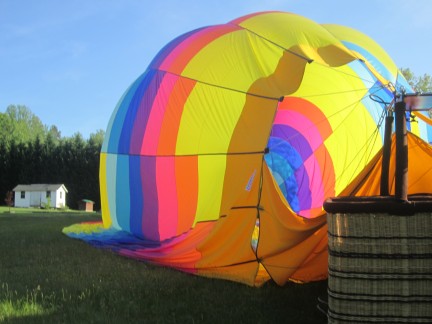 Have a lovely weekend!