Kaia and I have been planning and looking forward to this trip for many months!  I knew as soon as we decided to study the Middle Ages that we would need to go to a Renaissance fair!  The Renn Faire in NC is one of the biggest around.  The village is built on 20+ acres in beautiful woods.  We planned to spend the weekend there so we could see everything.
Kaia quickly settled into her own queen bed. (Oh, let me tell you, it was such luxury sleeping in my own squishy bed, all by myself.  We almost skipped the festival so that I could just sleep all day!)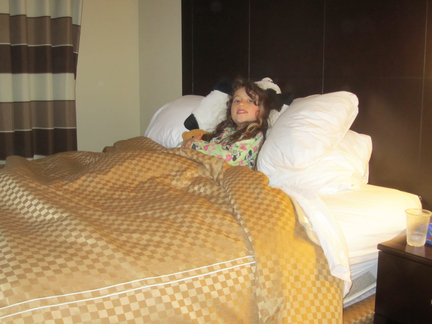 Kaia quickly discovered the joys of the ice machine.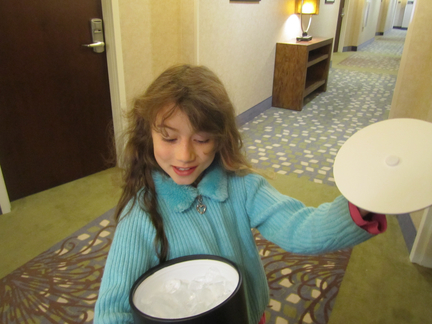 We thought it was important to dress the part in order to get the full Renaissance experience.
Many, many more pictures to follow: